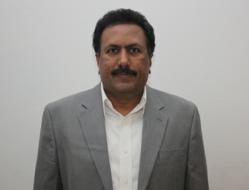 We are very excited to have our third learning center to serve Southern California area, in and around the City of Los Angeles, center director Srinivas Raju.
Edison, NJ (PRWEB) April 29, 2013
New ALOHA Mind Math Learning Center in Santa Clarita, CA: Grand Opening May 4
For details on the May 4, 2013 Grand Opening of this Santa Clarita, CA learning center, located at 23300 Cinema Dr, Ste. #295 Valencia, CA 91355, contact Director Srinivas Raju; (661) 513-3636, or santaclarita(at)aloha-usa(dot)com.
"We are very excited to have our third learning center opened in the one year to serve Southern California area, in and around the City of Los Angeles. The Grand Opening of our Santa Clarita location is scheduled on Saturday, May 4th 2013.
ALOHA is primarily focused on Mind Math and English Reading/Writing programs for children ages 5 to 12 to bring out their natural talent producing results and improving self-confidence.
Parents and Kids are very excited to see a value added program which is most popular in Asia, coming to their neighborhood. Similar to our other 2 centers, in Mid-Wilshire and in Culver City, we are looking forward for an overwhelming response and excitement for our Santa Clarita location too," said center director Srinivas Raju.
New ALOHA Mind Math Learning Center in Buffalo Grove, IL: Grand Opening, April 27
ALOHA Mind Math also celebrated the opening of its newest education center in Buffalo Grove, IL on April 27. The center is located at 251 Milwaukee Ave, ste 108, Buffalo Grove, IL - 60089. For information on classes call 612-564-2870. The management of this learning center, which owns a few other ALOHA Mind Math centers across US and in IL, are pleased to open this new center giving parents access to academic enrichment programs in math, reading and writing. The teachers of the new ALOHA Buffalo Grove center have extensive teaching experience in colleges and schools and other ALOHA centers. The management comes with experience managing other ALOHA centers across different states," says Center Director Ugandhar Mukkamala.
Click here for a video testimonial for an ALOHA Mind Math learning center Reading and Writing program.
The academic enrichment programs provided by ALOHA Mind Math gives kids life-long skills, through their elementary school programs. Parents who want to give their high-achieving children more tools to help them excel will find ALOHA's enrichment programs helpful. For children who need math help or improved reading and writing skills, ALOHA gives them a broader skill set to help them do better in school.
Pioneering a unique mental math tutor program called ALOHA Mind Math, "ALOHA" stands for Abacus Learning of Higher Arithmetic. It is designed for children age 5-12 years old. An Abacus is an ancient calculator tool used by sliding beads to count. If it sounds too simple to work, people might be surprised to learn that these instructor-led, small-class-size, math tutoring sessions teach children to solve complex arithmetic questions (think: (128+432-46+514) / 82) in their heads more quickly than most people can on a standard calculator. It also helps overcome the fear of arithmetic.
ALOHA's teaching style is not the repetitive or rote-learning approach to teaching kids math. The method focuses on a kinesthetic way of learning that promotes development in both the left and right lobes of the brain and improves focus giving kids a head start in all academics. ALOHA USA uses teacher-led classes in a small group classroom with an interactive style, not just worksheets or online tutoring.
ALOHA Mind Math also offers language arts, reading and writing supplemental education for children in grades one through five. The goal of the teacher-led language arts programs is to inspire children to read and write without difficulty. The structured program motivates and stimulates young minds, and develops a passion for reading and writing.
About ALOHA Mind Math
ALOHA Mind Math, was introduced in the United States in 2006 and today has a presence in over 18 states, 23 countries and 4,200 locations. ALOHA has 150 tutoring centers in the USA including AL, CA, CT, FL, GA, IL, KY, MA, MI, MO, NH, NJ,NY, NC, OH, PA, TX and VA. With the help of the abacus, ALOHA has created a new dimension in the field of teaching math and the language arts to young children helping them overcome their fear of arithmetic and numbers. Discover the Genius in your Child. For information, visit alohamindmath.com or contact the nearest ALOHA tutoring center to you and schedule an orientation. For resources on teaching your kids, see ALOHA's blog for kids at http://ALOHAmath.com.