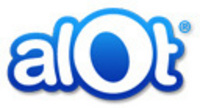 "The alOt app marketplace continues to grow with apps that reflect the convenience, usability and popular services that our millions of users tell us they need to improve their online lives."
New York, NY (PRWEB) March 10, 2011
New apps introduced today at alOt's PC app marketplace include the eBuddy Web Messenger app as an added way for alOt's global user base of almost 10 million to connect with friends across popular social networking sites.
The eBuddy app was added to the alOt.com app marketplace for use on the alOt Appbar, along with other new social networking apps for MySpace, LinkedIn and Yelp! The new apps released today are part of the company's continued commitment to deliver free, high-quality apps that make using the Internet easier and alOt more fun.
The eBuddy app was developed and included in the alOt app marketplace as a free-to-download add-on that installs neatly in a PC users' browser. The app enables users to instantly engage with friends across chat platforms including MSN, Yahoo, Google Talk, MySpace, Facebook, ICQ and AIM.
The apps introduced today join a growing list of social networking apps available at alOt.com, including Facebook and YouTube apps.
"The introduction of the eBuddy app helps strengthen our position as the place where people go for a more convenient way to access online media, entertainment, social networks, games and shopping," said Alex Vlasto, alOt's Vice President of Marketing and Communications.
"The alOt app marketplace continues to grow with apps that reflect the convenience, usability and popular services that our millions of users tell us they need to improve their online lives."
The eBuddy app delivers on alOt's commitment to offer its users efficient Web experiences by providing a browser-based instant messaging service where users can aggregate and use all their accounts without having to download, install or switch between multiple applications on their computer. The app takes under a minute to install, and with only one account name, a user can switch and update their statuses and news feeds simultaneously between their social networking accounts from within the app, and without having to leave the other web pages they are browsing.
alOt eBuddy App use requires a Javascript enabled browser and an installation of the alOt Appbar as an add-on to Internet Explorer or Mozilla Firefox browsers. alOt Apps are not available for mobile platforms, and limited Mac support is offered.
alOt has been marketing PC apps to consumers since 2007 and has attracted a user base of almost 10 million. alOt's new app marketplace was launched at alOt.com in Q4 2010.
alOt team members are available for interviews and to provide screenshots and more information.
About alOt.com
alOt is a company dedicated to developing and marketing apps for PCs. Through our in-house team and our collaborative work with globally-recognized developers and publishers, our focus is delivering apps that improve consumers' online lives. We've generated an international following of people who have integrated alOt apps directly into their daily web-browsing experience. Our apps can be found at alOt.com and users add apps to their alOt Appbar to match their local or global interests, including weather and sports, the latest celebrity gossip, social networking accounts and much more.
# # #