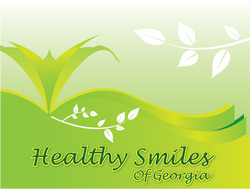 Healthy Smiles is the leading dentist in Alpharetta with a highly trained and compassionate dentist.
Alpharetta, GA (PRWEB) November 10, 2012
The leading dentist in Alpharetta GA, Healthy Smiles of Georgia, is now offering multiple new patient specials. The first is for a comprehensive oral evaluation, x-rays and a basic professional cleaning for only $125. This is over 50% off the usual price. The practice offers general, cosmetic, pediatric and implant dentistry for patients of all ages. Call (678) 861-8181 for more information and scheduling.
The second special is for Zoom! teeth whitening being offered at a heavily discounted price of $249. This is over 35% off regular price, and allows one's teeth to lighten up to 10 shades in only one visit of one hour. The treatment involves a specially formulated hydrogen peroxide being applied to the teeth with an ultraviolet light then activating the gel immediately afterwards.
The lead Alpharetta dentist at Healthy Smiles, Dr. Jai Thirumalai, has extensive training and skills in cosmetic dentistry and dental implants. He maintains active memberships in both the American Dental Association along with the American Academy of Cosmetic Dentistry.
In addition to offering both specials, the practice offers Care Credit to make dental care affordable. Healthy Smiles treats patients from toddlers to senior citizens. Whether it's preventive care with regular checkups or full mouth restoration, Healthy Smiles maintains comprehensive, first rate capabilities.
Call today for more information and scheduling to (678) 861-8181.