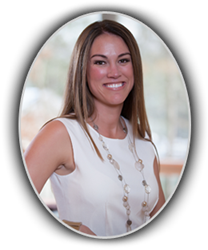 For those of you who are not yet too familiar with what our area has to offer, Alpharetta is a lively and attractive city that consistently does its best to live up to its 'Awesome Alpharetta' title
Alpharetta, GA (PRWEB) September 18, 2014
Prominent Atlanta Realtor Ann-Marie Sharp has just launched her new website, AnnMarieSharp.com. The new site features Cumming and Alpharetta, GA real estate as well as homes in other areas throughout Greater Atlanta. It also serves as a resource for those looking to learn more about the region's various communities and to access the latest housing market updates.
"I'm hoping the information that the website has to offer will serve to enhance your real estate experience," says Sharp, who has been specializing in Alpharetta and Cumming, GA real estate for almost a decade. "Here you can go through currently available homes for sale to help you narrow down your choices, get to know the diverse communities that make up the region, and more."
AnnMarieSharp.com provides visitors with the option to have a look at what's currently on the market based on their preferred area, property type and price range, as well as other features such as size and number of rooms. It has a communities page, which includes details on local resources, as well as a blog that Sharp plans on updating regularly with the latest local market trends, community information, and so on.
"For those of you who are not yet too familiar with what our area has to offer, Alpharetta is a lively and attractive city that consistently does its best to live up to its 'Awesome Alpharetta' title," she adds. "The homes for sale Alpharetta, GA has available are as varied as the city's attractions and there is something here for everyone, which is true of many of the other communities in the region as well. If you would like to take advantage of my expertise in the area, please don't hesitate to contact me."
Visit http://www.AnnMarieSharp.com for more information on real estate in Greater Atlanta as well as Sharp's wide range of services or get in touch with her directly.