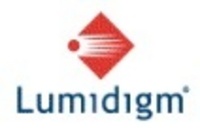 Over the years, we have been wary of including biometrics in our product line because of concerns about performance in harsh real world environments
ALBUQUERQUE, N.M. (PRWEB) May 11, 2008
The Alphatronics OctoLine is a set of modular components that can be configured into a custom access control solution. It comes complete with the OctoLine driver software which enables easy integration into any application. The Fingerscan biometric module employs Lumidigm's fingerprint sensor for superior biometric performance in any indoor or outdoor environment. Other OctoLine modules include contactless card readers (proximity and MIFARE), barcode scanners, versatile intercom systems, button selectors, LED displays, touch screens, and ticket printers. This rugged access control solution performs outdoors in all weather conditions while maintaining an elegant aesthetic for high-end applications.
Alphatronics has been providing reliable outdoor access control solutions since 1988. "Over the years, we have been wary of including biometrics in our product line because of concerns about performance in harsh real world environments," said Joost Boel, General Manager at Alphatronics. He continued, "Our AT brand has always stood for the highest levels of quality and reliability. When we saw the Lumidigm sensor, we knew immediately that we could confidently offer this biometric option to our customers."
Lumidigm's fingerprint sensors capture accurate and high-quality fingerprint images by using multispectral light to collect data from both the fingerprint on the surface of the skin and the identical "inner fingerprint" beneath the surface. This multispectral imaging capability permits Lumidigm sensors to be used in environments where other sensors fail. For example, rain on the platen will not prevent a Lumidigm sensor from obtaining a high-quality fingerprint image.
"Alphatronics built their reputation on robust, reliable outdoor access control--they know it better than anyone," said Bill Spence, Lumidigm's Vice President of Transaction Systems. "Adding a biometric component expands their markets and meets a growing customer need for reliable fingerprint applications in harsh environments like ports, airports and transportation venues."
Alphatronics currently markets OctoLine in Europe. UK Biometrics markets the same product throughout the United Kingdom under the brand name Evolution. Both companies will officially launch the product at booth #11060 at IFSEC in Birmingham, UK from May 12-15, 2008.
About Alphatronics
Alphatronics is a technology-driven company offering complete solutions for pedestrian and vehicle entrance control. With over 20 years in the industry, Alphatronics is a reliable partner for tailor-made access control solutions. The company is headquartered in Belgium. For more information, visit http://www.alphatronics.be.
About Lumidigm
Lumidigm, Inc. deploys biometric systems that work quickly and effectively on all people in all environmental conditions using multispectral imaging. Lumidigm provides liveness-protected identity management for civil identification, point-of-sale, physical and logical access, time and attendance, and portable electronic device applications. Headquartered in Albuquerque, New Mexico, Lumidigm technology is distributed worldwide.