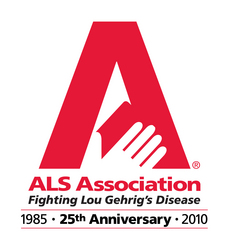 We needed to restructure our development department and Gordon's background is the perfect match for this organization
Calabasas Hills, Calif. (Vocus) January 20, 2010
The ALS Association, the nation's leader in the fight against the disease ALS (amyotrophic laterals sclerosis) announced today that it has appointed Gordon S. LaVigne as chief development and communications officer. He will work out of The Association's new headquarters in Washington, D.C.
LaVigne most recently was the vice president of business development for the Autism Society of America. He was responsible for nationwide fundraising in this position and headed all philanthropic and revenue producing activities.
Prior to the Autism Society of America, LaVigne was the senior director of development and director of planned giving for the Alzheimer's Association National Office. One of his primary responsibilities in this position was serving as the fundraising liaison to 78 chapters, setting strategic fundraising direction and collaborations that resulted in a $160 million combined budget between the chapters and the national organization.
The appointment of LaVigne concludes a comprehensive search for the most qualified candidate.
"We needed to restructure our development department and Gordon's background is the perfect match for this organization," Jane H. Gilbert, president and CEO of The Association. "His expertise in chapter relations with the Alzheimer's Association makes made him the ideal choice for working with us and our chapters. His background in terms of working with major gift officers and his expertise with a nationwide organization will help elevate the success of our development efforts in the pursuit of our ultimate goal – to create a world without ALS."
In this position, LaVigne is responsible for managing all revenue producing activities and external relations that promote awareness about ALS and support the mission of The Association.
"I am thrilled about the opportunity to join The ALS Association," LaVigne said. "I have great respect for the organization's impact on supporting individuals affected by ALS and directing an
international research program. The ALS Association is a proven leader, and I look forward working to grow its philanthropic support to serve more people affected by ALS."
LaVigne holds a master's degree in education from the University of Vermont in Burlington, Vt., and a bachelor's degree in science and psychology from Lewis & Clark College in Portland, Ore.
ALS, which took the life of baseball legend Lou Gehrig, is a progressive, neurodegenerative disease that annually afflicts 30,000 people in the United States. ALS is commonly referred to as Lou Gehrig's Disease.
The ALS Association is the only non-profit organization fighting Lou Gehrig's Disease on every front. By leading the way in global research, providing assistance for people with ALS through a nationwide network of chapters, coordinating multidisciplinary care through certified clinical care centers, and fostering government partnerships, The Association builds hope and enhances quality of life while aggressively searching for new treatments and a cure.
For more information about The Association, visit the organization's Web site at http://www.alsa.org or call (800) 782-4747.
Contact:
The ALS Association
Gary Wosk, Manager, Media Relations
(818) 587-2241
The ALS Association
Greg Cash, Director, Communications
(818) 587-2243
###