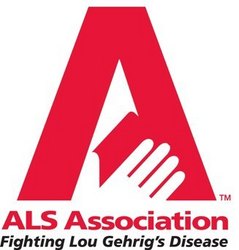 The ALS Association commends Major League Baseball for initiating one of the most important ALS awareness campaigns ever undertaken
Calabasas Hills, Calif. (Vocus) May 14, 2009
The ALS Association's is launching the 'Covering All the Bases® Hitting Challenge' during Major League Baseball's '4ALS Awareness' charitable initiative that commemorates the 70th anniversary of Lou Gehrig's famous 'Luckiest Man' farewell speech as he battled the disease that ultimately took his life.
In the 'Covering All the Bases' program, baseball fans and supporters of the fight against ALS (amyotrophic lateral sclerosis), commonly referred to as Lou Gehrig's Disease, can make a pledge for each hit made by their favorite Major League Baseball® or Minor League Baseball™ team. Funds raised from this campaign will support ALS Association chapter patient services programs, research, advocacy, education and public awareness. Incentives such as ALS Association commemorative pins, caps, T-shirts and Lou Gehrig prints will be given to donors based on their level of giving.
To participate online, visit the 'Covering All the Bases' campaign Web site at http://www.alsa.org/coveringallthebases.
Major League Baseball's '4ALS' initiative, launched earlier this year, will culminate in an array of activities at Major League and Minor League ballparks across America on July 4. The initiative is designed to educate the public about the progressive, neurodegenerative disease ALS and raises financial support for research into the causes and cure for ALS.
The July 4 event will feature many activities, including all players and on-field personnel wearing the '4ALS' logo on their uniforms, and a reading of Gehrig's 'Luckiest Man' speech.
"The ALS Association commends Major League Baseball for initiating one of the most important ALS awareness campaigns ever undertaken," said Jane H. Gilbert, president and CEO of The Association. "We are keeping our fingers crossed that official scorekeepers will be extra busy on July 4 penciling in hits."
ALS causes the progressive death of the motor nerve cells that operate muscles, robbing the brain of its ability to initiate and control movement. Approximately 30,000 Americans have the disease, for which there is no cure, and can expect to survive on average two to five years from the time of diagnosis.
The ALS Association is a non-profit organization fighting Lou Gehrig's Disease on every front. Through global research, providing assistance for people with ALS from a nationwide network of chapters, coordinating multidisciplinary care through certified clinical care centers, and fostering government partnerships, The Association builds hope and enhances quality of life while aggressively searching for new treatments and a cure.
To mark the 70th anniversary of Lou Gehrig's farewell address, Major League Baseball and Minor League Baseball are helping to support four ALS organizations, including The ALS Association, ALS TDI, MDA/Augie's Quest and Project A.L.S. to raise awareness of ALS.
Contact:
The ALS Association
Gary Wosk, Manager, Media Relations
(818) 587-2241
###