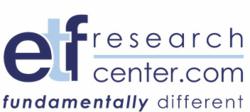 Results from the model ETF portfolios validate the ALTAR Score™ rating in the real world.
New York, NY (PRWEB) July 28, 2011
AltaVista's model ETF portfolios celebrated their fourth anniversary posting solid track records. The U.S. Equity model has returned a cumulative 3.5 percentage points over the S&P500 index since inception on June 15, 2008, while the International model, a non-US equity portfolio, enjoyed cumulative excess returns of 11.3 percentage points versus its benchmark over the same period. A third model, Global Fundamentals, which includes both U.S. and foreign equity ETFs, is 47 months old and has bested its benchmark by 7.4 percentage points since inception.
The model portfolios are constructed using AltaVista's proprietary research, including the ALTAR Score™ rating, under a relative value strategy. ATLAR Score™ is short for AltaVista Long Term Annual Return forecast (details here).
"Most fund ratings simply tell you what has performed well until now, encouraging investors to allocate assets to areas that have already increased in price and away from those that have declined—in essence a buy high, sell low strategy," explains Michael Krause, President and founder of AltaVista Research. "The ALTAR Score™ works differently by encouraging investors to dynamically allocate assets away from areas that may be overheated and into areas of more value going forward."
Krause continues, "While a lengthy back test of the ALTAR Score™ has even more impressive returns, results from the model ETF portfolios are an important validation that the concept works in the real world, helping investors make better index selections."
Currently the model ETF portfolios are available only in Australia, but considering the track records that now exist AltaVista is exploring options for introducing them to the U.S. market. Model portfolios provide investors with expert fund selection and monitoring, but give them ultimate control over how and when their money is invested.
AltaVista's proprietary research and data, including the ALTAR Score™, on over 650 ETFs is published online on the ETF Research Center. While some of the information is free, subscriptions offer disciplined investors many additional analytical tools and investment ideas.
About AltaVista Research:
AltaVista Research was founded in early 2004 to provide research on the rapidly growing number of Exchange Traded Funds. The firm takes a unique approach to ETF analysis by focusing on the fundamentals of each underlying constituent. Clients include ETF issuers, broker/dealers and buy-side firms. Research is also available to financial advisors and individual investors through http://www.etfresearchcenter.com.
Contact:
Michael Krause
President
AltaVista Research
P: +1.646.435.0569 | E: michael.krause(at)altavista-research(dot)com
http://www.altavista-research.com and http://www.etfresearchcenter.com
###