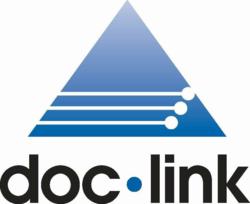 Laguna Hills, CA. (PRWEB) July 06, 2011
Altec Products, Inc. and Sage Software are pleased to announce an addition to the suite of Sage doc-link™ bundled solutions. The solution, called PaperlessPLUS leverages Paperless Office functionality, which is resident in Sage MAS 90/200, and reduces the traditional costs of configuration, implementation and training. PaperlessPLUS along with Paperless Office, introduces new productivity enhancements and moves Sage MAS 90/200 users further along the migration path to the paperless office of the future.
The addition of doc-link Workflow facilitates the payables review and approval process by providing greater visibility and control over where documents reside at any given time. The payables process is further streamlined with the addition of doc-link Smart Form which can automate much of the GL Coding and review processes. Many Sage MAS 90/200 users claim up to a 40% productivity gain in processing payable transactions.
"PaperlessPLUS is the best value solution for Sage MAS 90/200 users in terms of functionality, scalability and extensibility" said Brandt Morrell, President & COO of Altec. He stated, "The solution platform for PaperlessPLUS is our flagship product, doc-link, and whether you manage 1,000 documents or 3.5 million documents, you'll never outgrow the solution."
Sage selected Altec and doc-link as an exclusive endorsed vendor/solution for its MAS, PFW and Accpac ERP solutions several years ago. In order to carry the endorsed vendor/solution designate, doc-link has been rigorously tested and certified by a third party independent testing organization. This exclusive arrangement reduces any perceived risks to Sage MAS 90/200 users because the software solution is a part of the Sage portfolio of solutions, is ordered through Sage and warranted by Sage. Users can rest assured that doc-link will always be in synch with Sage MAS 90/200 for each forward release due to their strong partnership.
Sage doc-link PaperlessPLUS is available through Sage's vast partner network. "This release kicks off a series of Partner Program enhancements", reports Kevin Dudevoir, Director Channel Sales for Altec. He went on to say, "Shortly after the release of Sage PaperlessPLUS, we'll be announcing the Sage Partner Certification for PaperlessPLUS, which will allow our partners to install and train on the product – and collect the services revenue. As part of the certification process, partners will be offered the use of doc-link internally for their practice."
Sage and Altec are announcing a series of webinars to formally launch Sage PaperlessPLUS to the Sage MAS 90/200 client base, and concurrently Altec will be announcing a series of partner webcasts to not only review the new offering, but to review the Partner Program 2.0 and all the sales tools being released to support the channel in bringing all doc-link solutions to the market.
Contact your Sage Partner or Sage Customer Account Manager for more information, or to schedule a personal demonstration of Sage doc-link PaperlessPLUS. For a free copy of Key Considerations When Selecting a Document Management Solution call 800-854-3415 or contact Sage at http://www.SageMAS.com.
Altec's doc-link and PaperlessPLUS can also be seen at the Sage Partner and Customer Summit in National Harbor, MD, July 10 – 15, 2011. With 7 breakout sessions, sponsorships, a customer lunch and many network events, stop by booth #407 and get connected.
About Altec
Altec is a leading provider of Integrated Document Management (IDM) solutions to mid-market companies. For more than twenty five years, Altec has provided a wide range of accounting-centric paper to paperless solutions including its flagship product, doc-link™, which enables companies to capture, archive, workflow and route structured and unstructured documents to customers, employees and vendors. Altec's comprehensive solutions include IDM, output management, MICR check disbursement and paper documents that serve more than 13,000 customers worldwide. Altec enjoys strong, collaborative partnerships with ERP and BMS solution providers such as Epicor Software, Microsoft Dynamics, Sage Software and SAP to provide the most comprehensive, integrated enterprise document management solution to the SMB market. Altec delivers its IDM solutions through a global network of authorized partners in more than 60 countries throughout the Americas, EMEA and Asia Pacific. Visit Altec at http://www.altec-inc.com, or call April Blankenship at 1-800-997-9921.
###