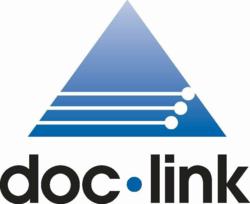 Laguna Hills, CA (PRWEB) July 05, 2011
Altec Products, Inc., announces the release of doc-link™ 2.7, the Document Management Suite for Sage, as an Sage Endorsed Solution. doc-link electronically captures documents, streamlines business processes using workflow, automates the routing and distribution of all printed documents, reports and forms, and provides instant retrieval from the desktop or web.
The new release of doc-link offers enhancements that improve the user experience, as well as simplify the configuration and installation processes. All end-user functionality is now consolidated in the doc-link Smart Client, featuring a modern look and feel with simplified indexing and automated triggers that streamline the movement of documents through workflow. Users can approve documents from email on a mobile device, providing greater efficiencies and flexibility in workflow processes.
"The benefits of doc-link were realized immediately, saving one hour per day per customer service representative in filing, faxing and mailing documents," stated Bob Hanna, Director of Finance, [Keen Canada. This saving allowed Keen to be able to defer the hiring of additional staff - as the existing team can now handle a 12.5% increase in calls/transactions due to the implementation of doc-link.
For easier navigation and functionality, the doc-link viewer has several enhancements that offer greater flexibility working with PDF documents and features that improve the indexing processes. The newly introduced Event and Data Manager features an updated user interface and design that provides greater visibility and simplified configuration.
"doc-link continues to receive accolades and rave reviews as a premier IDM solution, due to Altec's commitment to innovative product development and feature-rich, accounting-centric applications", states Mark Tague, CFO/CTO, Altec. He further stated, "The early reviews to this latest version have been extraordinary".
Altec's 20' x 20' premier booth location at Summit is #407 and will be a meeting place for partners, customers and prospects to preview new doc-link features. There are 7 breakout sessions to choose from that showcase the various "integration to Sage" applications, as well as a customer roundtable luncheon for selected doc-link end users.
About Altec
Altec is a leading provider of Integrated Document Management (IDM) solutions to mid-market companies. For more than twenty five years, Altec has provided a wide range of accounting-centric paper to paperless solutions including its flagship product, doc-link™, which enables companies to capture, archive, workflow and route structured and unstructured documents to customers, employees and vendors. Altec's comprehensive solutions include IDM, output management, MICR check disbursement and paper documents that serve more than 13,000 customers worldwide. Altec enjoys strong, collaborative partnerships with ERP and BMS solution providers such as Epicor Software, Microsoft Dynamics, Sage Software and SAP to provide the most comprehensive, integrated enterprise document management solution to the SMB market. Altec delivers its IDM solutions through a global network of authorized partners in more than 60 countries throughout the Americas, EMEA and Asia Pacific. Visit Altec at http://www.altec-inc.com, or call April Blankenship at 1-800-997-9921.
###