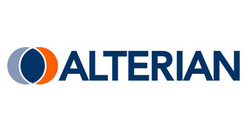 This results in marketers being able to better understand their subscribers and to focus more on creating campaigns that engage those subscribers.
New York, NY (PRWEB) October 13, 2009
Alterian (LSE:ALN), the leading international integrated marketing platform provider, today announced the availability of Dynamic Messenger Plus, an on-demand solution allowing marketers to easily data mine their email response and customer profile data to create new marketing segments and send targeted messages to their subscribers.
Building on Alterian's very successful on-demand email products, Dynamic Messenger Plus is the union of Alterian's Dynamic Messenger Email Platform and their Data Discovery and Visualization analysis tool. It addresses an issue common among marketers: lack of access to all of their data for segmentation and the tools that allow them to utilize that information to build more effective campaigns. Dynamic Messenger Plus is another example of the power of an integrated marketing platform and, as the emerging category of Customer Engagement Agencies begins to grow rapidly, an ideal product for those agencies needing to use and inform their creative more effectively through the combination of analytics and execution.
"Dynamic Messenger Plus eliminates the need for marketers to spend their time organizing data and migrating it from one place to another, by automatically taking the data gathered through the email campaign, running the analytics and then applying the results to the next campaign in a matter of seconds," said Joe Stanhope, Vice President of Platform Strategy, Alterian. "This results in marketers being able to better understand their subscribers and to focus more on creating campaigns that engage those subscribers." This being another example of the power of an integrated marketing platform, and an ideal product for customer engagement agencies allowing analytics and execution using and informing their creative more effectively.
Specific features of Dynamic Messenger Plus include the entire suite of standard Dynamic Messenger capabilities, plus enhanced data visualization and segment manipulation; direct access to explore profile, behavioral, and performance data together; ability to make discoveries about profiles even if they weren't part of the original segment; and on-demand analysis; all deployed through a software as a service environment.
"As an analytically-led organization, we at Alterian believe that it is of utmost importance that marketing decisions are based on real, relevant, up-to-date information," said David Eldridge, Chief Executive Officer of Alterian. "The current economic climate has placed marketing under more pressure to deliver tangible results than ever before. This is driving the need for strong, targeted campaigns that engage the customer - not just inform them. This is the way to establish true marketing ROI."
Dynamic Messenger Plus is available immediately, and will be offered both as an upgrade to existing Dynamic Messenger customers and to new Dynamic Messenger customers who require more in-depth analysis, reporting, and segmentation capabilities.
Watch a short video of Ivan Chalif, Director of Product Marketing, Alterian, discuss how Alterian's Dynamic Messenger Plus can help marketers increase the effectiveness of their email campaigns by better targeting to the audience's precise requirements at:
http://www.alterian.com/products/integrated_offerings/dynamic_messenger_plus
If you would like to see a demo of Dynamic Messenger Plus at DMA09 in San Diego, please visit Alterian at Booth #2635.
About Alterian
Alterian (LSE: ALN) empowers organizations to create relevant, effective and engaging experiences with their audience that help build value and reinforce commitment to their brand, through the use of the Alterian Integrated Marketing Platform. Alterian drives the transformation of marketing and communications, making it practical and cost-effective for companies to orchestrate multichannel engagement with the individual.
Alterian's unprecedented integration of analytics, content and execution through industry leading tools, such as the Dynamic Messenger email platform and the award winning Content Management solutions, enables companies to build integrated communication strategies which create a true picture of the individual.
Alterian works with marketing services partners, system integrators and agencies who recognize the need to plan and deliver coordinated customer engagement services in partnership with their clients. For more information about Alterian, products within the Alterian Integrated Marketing Platform or Alterian's Partner Network, visit Alterian.com or the Alterian blog at Engagingtimes.com.
###