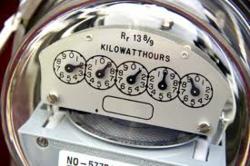 It is very possible for a homeowner to receive between $25 and $200 each month from the electric company supplying their electricity.
Miami, Florida (PRWEB) August 02, 2012
Alternative energy is one area that most consumers know little about when it comes to providing electricity to their home. U.S. electric companies install and maintain the power lines that are used to provide electricity to every resident. There are some residents like author Dan Vester that have discovered a unique way to get free electricity for a home or business. The Free Electricity Handbook reveals for the first time secrets that Dan has used successfully to obtain free electricity without making any financial investment. The free electricity methods that Dan describes in his new book do not require the use or investment of solar power.
The deregulation of the power industry has caused more competition to enter the electric buying and selling marketplace. There are now more companies than ever before that broker electricity for the general public. These brokerage deals happen on Wall Street and directly affect the pocketbook of the average consumer. While there is some regulation for price manipulation, some homeowners have noticed in recent years that electricity bills are growing increasingly larger.
Wind and solar energy packages are one alternative that homeowners have sought out to help reduce dependency on electricity companies. These sources of energy can provide electricity for no cost, but the expense of installing them can take decades before the return on investment is realized. Mr. Vester is now teaching his method of free electricity in his new book that strays away from investing in solar and wind power systems.
"It takes only a simple application form that electric companies don't want you to know about," said Dan Vester, author of the Free Electricity Handbook. "It is very possible for a homeowner to receive between $25 and $200 each month from the electric company supplying their electricity," added Vester.
The construction costs of building a green home have more than doubled in the past 25 years according to some estimates. Most builders now offer a green package for new home construction or home upgrades. The allure to save money on monthly energy expenses is causing some homeowners to search for alternative methods to provide home energy. Homeowners that live in green homes often have to upgrade existing appliances to lower wattage devices and this comes at an increased cost.
The new Home Electricity Handbook was written by a homeowner for homeowners to follow to start saving money every month. Business owners can also use the information that is presented in this book to start getting paid back by electric companies without making additions to an existing energy setup.
About The Free Electricity Handbook
Dan Vester authored the Free Electricity Handbook as a way to teach homeowners how to start slashing the cost of monthly electricity by getting electric companies to start paying monthly dividends. Dan's years of research and constant development of his free electricity system lead to the creation of this newly authored book. Dan personally used his own experiences as the blueprint to write this new book and offers a complete 60-day money back guarantee to any person that reads the Free Electricity Handbook and is unsuccessful obtaining free electricity from an electric company.