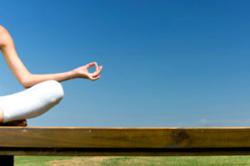 Understanding the Medicine Wheel will open you to the amazing gifts of natural healing.
Miami, FL (Vocus/PRWEB) February 22, 2011
Brand new website from Master Tony Lopez Rubin is here to help Miami locals with alternative healing methods. The miracles of meditation begin with focusing on the positive, the place of resolve and on the chosen mantra or sound that produces a true feeling of love. It is a quiet place of wonderful vibrations that creates a new and special wave of energy for the practitioner. This miracle of peace, love and resolve can be discovered at tonylopezrubin.com. Other dimensions of eastern practices are explained on his new site. Browsing this site is a great experience. The colors, the photos and the explanations of all that is available have a mystical, calming effect on anyone looking at what this site has to offer.
Tony Lopez offers great insight into the field of alternative medicine which lays a foundation for the practice of alternative healing methods. This is a site that brings an understanding of Qigong, of light meditation, and of the therapeutic value of sound therapy. After reading and becoming involved with the many topics, a person's awareness has expanded. True enlightenment then becomes possible.
Tony's newsletter will keep you in touch with the various aspects of natural medicine , such as homeopathy and chakra healing. The newsletter makes it possible to stay in tune with the spiritual, the natural world, and with all that is available to you. There are many events throughout the year that offer fun, excitement and a sense of peace all at once. Events include guided meditations, beach cleanup projects, chakra healings and healing through the medicine wheel. These events bring like-minded people together. This is an offer for new friendships to evolve.
"A Medicine Wheel (Medicine Wheel) is a physical manifestation of spiritual energy. An outward expression of an internal dialogue." Understanding the Medicine Wheel will open you to the amazing gifts of natural healing. A full comprehension of its true value can unite you with the goodness of all environmental forces that were always available for holistic healing, thus providing you with the greater dimensions of holistic health. The Medicine Wheel is "a mirror in which we can better see what is happening to us." It "is a circle of protection that allows us to incorporate environmental energies into a focal point and to commune with the Spirit, Self and Nature (all elemental forces)……..Creation!" The study and understanding of the Wheel permits the right and left brain to come together and offer a greater awareness of life and life's issues. This becomes a new view of life and all of its potential.
Qigong is a big part of traditional Chinese Medicine. Like acupuncture, it concentrates on opening the lines of energy through the body. Tony focuses on the regulation or control of three dimensions. Those dimensions are Sheng or the physical body, Qi being energy within, and Shen or the Spirit itself. Becoming involved in this event can help you to keep body, mind and spirit attuned to the highest and best of all things.
You will find tapes available for sale and for free. Check out the site and see what is important for you. Sign up for his newsletter and talk to Tony about the events that are available. He and his friends will be there for you, acting as guides to a deeper life experience through a variety of learned and well-grounded presentations. The site alone will be a new experience. You can find it at http://www.tonylopezrubin.com.
###