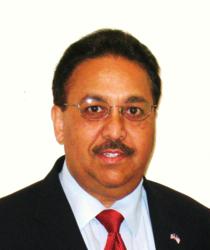 Drugs are not always necessary for treatment, but belief in your doctor always is.
Sunnyvale, CA (PRWEB) May 22, 2013
Homeopathic Vibes is implementing new store hours to better serve their patients who cannot make it to the store during normal hours. On Wednesdays, they will now be open until 10 p.m.
"The change is to accommodate some of our patients who work shifts that won't allow them to see us during the day time or on Saturdays," says owner and homeopathic consultant, Harminder Singh. Their normal hours, aside from Wednesdays, are 10 a.m. to 6 p.m. Monday through Friday; weekends are by appointment only.
Out of their location in Sunnyvale, California, Homeopathic Vibes offers homeopathic treatment and consulting to patients. Singh is a homeopathic consultant specializing in treating allergies, sinus problems, skin disorders, P.M.S., acne, acidity, non-specific headaches and other conditions and illnesses which do not respond to conventional treatments.
At Homeopathic Vibes, a homeopathic consultant gives patients an initial consultation to determine an appropriate remedy. At this initial consultation, many questions and topics are covered to build a profile to be matched with possible remedies. Follow up consultations are shorter and discuss continuation of treatment and outcomes or alternative remedies. Follow-ups can be done over the phone for long distance clients.
Homeopathic Vibes also sells remedies. They carry a wide range of single remedies and varying potencies. They ship homeopathic remedies throughout North America at very reasonable prices.
Visit their website at http://www.homeopathicvibes-sunnyvale.net. Interested patients can book appointments, read more about homeopathy, browse testimonials and more.
About the Company:
Since 1995, Homeopathic Vibes has served the San Jose area with qualified homeopathic consultations that treat ailments including allergies, sinus problems, skin disorders, P.M.S., acne, acidity, and non-specific headaches using homeopathic remedies. Homeopathy provides a personalized approach to the field of alternative medicine. They offer an honest family homeopathic doctor and practice with goals to provide best possible services at very affordable charges.