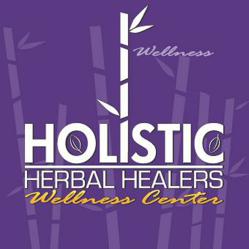 Holistic Herbal Healers, a collective in South San Jose, offers a variety of Big Pete's high quality edibles
San Jose, CA (Vocus/PRWEB) July 12, 2011
Holistic Herbal Healers is now offering a new medicinal cannabis edible called Big Pete's Treats. The medible, which is a shorter way of saying medicinal edible, comes in a variety of snacks such as snickerdoodles and chocolate chip or oatmeal cookies. In addition to its medical benefits, patients enjoy the product because they taste great, are quite inexpensive and the dosage is consistent, so the potency never changes. The product is available at Holistic Herbal Healers, which is located at 5406 Thornwood Drive, Suite 175 in San Jose and at various collectives throughout the Bay Area and Santa Cruz.
"Holistic Herbal Healers, a collective in South San Jose, offers a variety of Big Pete's high quality edibles," said the office manager of Holistic Herbal Healers.
San Jose medicinal marijuana is growing in popularity because of its uses as a form of alternative medicine. Contrary to what some people believe about marijuana, it is actually a very safe and natural substance for the body. Medical marijuana is usually used for herbal therapy and recent tests have shown that medical cannabis can be beneficial in decreasing Alzheimer's disease and mental disorders such as schizophrenia.
For more information about Holistic Herbal Healers and further details on the variety of edibles and services provided, contact them at (408) 300-9779 or http://www.holisticherbalhealers.com.
About Holistic Herbal Healers
Holistic Herbal Healers is a non-profit collective dedicated to providing affordable, high quality cannabis, and a subsidized wellness center for the members. A legal distributor of a variety of medical cannabis that promotes clean and healthy living in the city of San Jose, Holistic Herbal Healers aims to improve the overall quality of life for its patients. Visiting the facility is no different from visiting a local doctor with friendly staff ready to help and guide customers.
###