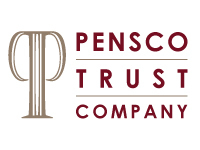 Baby boomer investors are scrambling to make up for retirement funds lost in traditional markets, and are demanding new solutions from their advisors
San Francisco, CA (PRWEB) April 1, 2010
Self-directed IRA custodian PENSCO Trust announces a new symposium on investing in alternative assets – including real estate, secured notes and private equity. In Boston on June 10-11, 2010, the event is designed for registered investment advisors, financial planners, CPAs and attorneys and will cover the risks and benefits of balancing a portfolio by incorporating non-traditional assets.
Advisors will find out how and why to serve the increasing numbers of investors seeking to diversify their retirement accounts beyond Wall Street and hedge funds. Topics will range from investing IRAs in non-traded assets to new rules and regulations governing the investments.
In addition to presenting the pros, cons and how-to's of alternative asset investing, the PENSCO seminar includes a discussion of structuring fees. Financial professionals will be able to fully evaluate the merits of expanding their practices to include the service.
Attendees will learn how to:
1. Rebuild client trust & establish an in-demand expertise
2. Enhance product offerings and improve client satisfaction
3. Leverage an IRA to buy real estate
4. Address the issue of the custody of alternative assets
5. Create self-directed strategies, scenarios and policy on alternative asset valuations
Solutions for baby boomers' sagging retirement funds
"Baby boomer investors are scrambling to make up for retirement funds lost in traditional markets, and are demanding new solutions from their advisors," says Tom Anderson, Vice-chairman and founder,PENSCO Trust Company. According to a recent Cerulli Associates study of investing trends, almost 44% of US financial advisors are recommending alternative non-correlated investments to their clients. Further, a recent Morningstar survey of advisors revealed that 58% felt that alternative assets would be equally or more important to their businesses in the next five years.
Early bird registration until May 10 saves $80
Seminar offers CE credits for RIAs and CPAs. Learn more and register for the discounted rate at: http://www.penscotrust.com/education/events/symposium.aspx
For further information on alternative assets, download a complimentary copy of "Self Directed IRAs – Answers to Investors' Top 50 Questions" at http://www.penscotrust.com/education/selfDirectedIRAebook.aspx.
About PENSCO Trust Company
PENSCO Trust Company provides custodial services to holders of self-directed IRA and other retirement accounts, offering clients the ability to invest their IRA funds in a wide variety of approved assets, including non-traded assets such as real estate and private placements. Founded in 1989 and a recognized leader in its industry, PENSCO has offices in New Hampshire and California and currently holds more than $3.0 billion in client assets under administration.
# # #