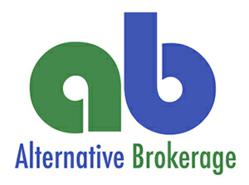 Clive, IA, (PRWEB) April 17, 2013
Alternative Brokerage (AB) is a new wholesaling concept for broker-dealers, large producer groups, registered investment advisors, regional banks and career marketing organizations that wish to expand their product offerings to include fixed, indexed and alternative products.
"We are proud to launch this new endeavor in the insurance capital of the United States. Des Moines has the most experienced and talented people in the insurance industry and is the home to a number of national carriers," noted Bob Phillips, Managing Director, Alternative Brokerage. "We look forward to filling a void that was created by the business growth in the institutional and traditional annuity wholesaling channels," Phillips continued.
Following the vision "The future of insurance marketing. Institutional. Wholesale. Retail." Alternative Brokerage will provide full service and sales support, acting as a de facto back office and distribution unit for institutions, groups and individuals. AB will wholesale indexed and fixed annuities, QLACs, Market Linked CDs, DI, LTC and insurance products.
"NAFA is always thrilled when the distribution of and exposure to fixed annuities expands. Alternatives Brokerage's business model is a great compliment to our mission and will benefit the fixed annuity marketplace," commented Kim O'Brien, President & CEO, NAFA. She continued, "NAFA is extremely grateful for Bob Phillips' dedication to our association, its mission, and the fixed annuity industry. We are proud to welcome our newest member - AB."
"Bob brings a tremendous amount of proven experience to his new endeavor," commented Harry N. Stout, Managing Director & CEO, Insurance Insight Group. Stout continued, "I'm confident that he will see much success with Alternative Brokerage."
Prior to launch, Phillips spent the previous six years building and leading one of the largest annuity marketing and life brokerage groups in the country. Along with designing new products and developing new channels in the index annuity and life arena, he helped facilitate the mergers and acquisitions of several IMOs and BGAs.
Phillips also serves as the current Chairman of the Board of Directors for NAFA, the National Association for Fixed Annuities, and has served on numerous carrier and industry boards throughout his career.
To learn more about AB's future plans, please contact Bob Phillips at (515) 279-1010 or via email at info(at)AlternativeBrokerage(dot)com.