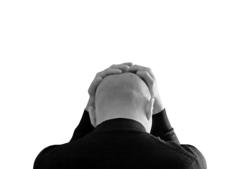 Treatment in the United States is geared primarily toward teaching people to believe something that makes it more likely they will relapse!
Amsterdam, NY (PRWEB) May 01, 2012
Saint Jude Retreats, today's leading alternative program to drug and alcohol rehab announces tips the public should know about addiction.
Realizing The Choice: First off, Saint Jude's educates guests that addiction means nothing other than a devotion. The practices at Saint Jude's also embraces the idea that substance users choose to partake in alcohol and drug use because they enjoy the feeling associated with them, not because they are addicted to a substance. Ultimately a drug or alcohol user is responsible for their deliberate and conscious behavior. Schaler 2000 xv. Guests at Saint Jude Retreats are not referred to as addicts or victims of addiction, because the disease is not real.
Almost every action that a human being does requires a conscious decision. Humans consciously talk, shop, eat, exercise and so on. Everything humans do is by choice, there are few actions that do not involve thinking about them before the actions are completed. According to alternative drug and alcohol rehab viewpoints, the choice to drink or use drugs has always been in the user's control, sometimes the substance user needs an eye-opener to see the truth in this perspective.
Substance Users Are Not Powerless: 12 step treatments such as AA, do tell members during treatment that the only way to become rid of the disease of addiction is to surrender to a higher power, and that alone is how they will regain their normal life. 12 step forms of alcohol and drug rehab also encourage the idea that each individual is powerless over alcohol and drugs. Stanton Peele, Addiction Specialist, reveals in his book, 7 Tools to Beat Addiction, "treatment in the United States is geared primarily toward teaching people to believe something that makes it more likely they will relapse!" However if an individual enrolled in 12 step treatment begins stating they are uncomfortable with powerlessness, the person will be told they are in denial and will not be able to overcome their substance abuse without admitting they are powerless.₂
On the other hand, the St. Jude Program's alternative view gives individuals the power to think for themselves, and reinforces that substance users can live any life they choose. This choice is driven through self-efficacy, which is the personal belief to be able to succeed in certain situations. Self-efficacy has a major influence on how individuals approach certain challenges and goals.₁
Over the years psychologists and scientists studying "addiction" have found similar results that proves alternative alcohol and drug rehab methods, such as Saint Jude's, are more effective. Psychological theories and research indicate that it is more empowering and successful for a person to believe in—and to value—their own strength. In this view, the critical element in the cure of addiction is for a person to develop their own sense of self-efficacy. (Peele, Ch 2)
Replacing Bad Habits With New Ones: The brain can retrain itself which is the number one reason why the addiction theory of disease is flawed. Bad habits can be replaced with positive ones such as: a person who comes home after work and immediately sits down to watch their favorite show while snacking. This behavior becomes a daily ritual but the behavior will be now replaced by a trip to the gym after work instead of snacking. This substitution daily can lead to a retrained habit that overtime will take the place of the former one. This type of behavior change can be directly applied to substance users habits with drug and alcohol. At Saint Jude's users will replace substance with goals and dreams and will be given valuable tools which will lead to ultimate success.
About Saint Jude Retreats: Saint Jude Retreats is a drug and alcohol social education center headquartered in Amsterdam, New York. It is an effective alternative to alcohol rehab and drug treatment centers. Saint Jude Retreats has been helping people overcome alcohol and substance use through Cognitive Behavioral EducationSM (CBE) since opening its doors in 1992. CBE and the Saint Jude Retreats program are endorsed by alcohol and drug program internationally acclaimed professionals, such as Dr. Stanton Peele, PhD, Prof. Emeritus David Hanson, PhD; Prof. David Rudy, PhD; Dr. Joy Browne and the late Joseph Vacca, PhD, among others.
₁Cherry, Kendra. "Self-Efficacy - Psychology Definition of the Week." About.com Psychology. About.com Guide, 2 Sept. 2011. Web. 30 Apr. 2012.
₂Peele, Stanton. 7 Tools to Beat Addiction. New York: Three Rivers, 2004. Print.
Schaler, Jeffrey A. Addiction Is a Choice. Chicago, IL: Open Court, 2000. 37. Print.