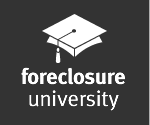 This is one of the greatest solutions for homeowners who are upside down with a second mortgage looking to avoid foreclosure
Salt Lake City, UT (PRWEB) October 22, 2012
As the economy tightens and homes lose equity, more and more homeowners are seeking alternatives to foreclosure. A new Corelogic report shows that together, negative equity and near-negative equity mortgages accounted for 27% of all residential properties. This causes a great deal of problems when homeowners are faced with life changing situations like loss of income, death, or divorce.
Normally when homeowners are faced with challenges like these, it often requires lowering monthly expenses. The option to sell a home is a viable option, unless of course it has negative equity. When a home is upside down or under water, it's near impossible to sell. Foreclose then threatens the homeowner who then tries to avoid the auction.
Here are some alternatives to foreclosure that may work to help stop the foreclosure auction.
The first option is to work with the lender in carrying out a loan modification. A loan modification is usually a temporary situation but can buy the homeowner some time to work through the various challenges they are facing at the time. Normally with a loan modification, the interest rates are cut to minimums therefore lowering mortgage payments each month.
It's best to contact the lender directly as to avoid all the loan modification scams that go on. Because very few of these ever get pushed through, it's always a good idea to have back up plan.
Another alternative to foreclosure is renting out the house. This option only works if the rental income from the home satisfies the mortgage payment each month. It may not be fun being a landlord, but it's a good alternative to foreclosure and will buy some time.
Another option is to do a short sale. A short sale is where the home is sold for less than what is owed. Short sales can be very time consuming because the bank is who approves the sale on the home. Short sales can be drawn out for months, however, if successful, it's definitely a better alternative than foreclosure.
The last option, which we love the most, is called note settling. This only works if the homeowner has a second mortgage. This is because the second mortgage is negotiated down to almost nothing and in many cases completely wiped out. Since most homes with second mortgages are what causes them to have negative equity, by wiping out the second mortgage, it provides more options for the homeowner.
They can now sell their home and walk away with a profit. They can stay in their home because they can afford their mortgage payments again. They could rent the home and cover the mortgage payment. Settling a note is one of the best alternatives to foreclosure and most homeowners don't even know about it.
We've been successfully settling notes and eliminating second mortgages for the past 4 years. "This is one of the greatest solutions for homeowners who are upside down with a second mortgage looking to avoid foreclosure," says Jarad of Foreclosure University.
Find out more about note settling by going to our website - http://www.ForeclosureUniversity.com