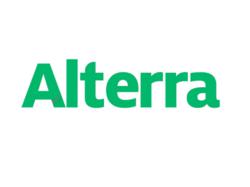 Anaheim, CA (PRWEB) July 11, 2012
Alterra Pest Control is a unique pest control company that places a high priority on safety and the environment, and they are pleased to announce the opening of a new Alterra location in Anaheim, CA that will service the citizens of the greater Orange County and Inland Empire areas.
While many of its extermination counterparts are fixated on the task of simply ridding pests, Alterra Pest Control is a new breed of exterminator that balances its responsibilities equally – maximizing its effectiveness on unwanted critters while minimizing its impact on Mother Nature.
According to David Royce, the CEO of Alterra, it's this exact mantra of responsibility toward the environment and its human customers that has propelled Alterra in becoming one of the fastest growing pest control companies in North America.
"I attribute Alterra's massive growth to each one of our employees diligently living by our 10 Core Values, which are the back bone of our culture," says Royce about his company's modus operandi. "Alterra's family environment helps to strengthen our team's willingness to WOW customers and promote referrals. In any business, you have to get the right people onboard to ensure long-term success."
Having added more than 13,000 new accounts as of May 2012, Alterra is well on its way toward its goal of adding more than 50,000 new accounts this year and they believe that adding the new service area of Orange County and Inland Empire will be pinnacle in achieving their expansion goals for the year.
Alterra Pest Control provides residential and commercial pest control services to over 400 cities nationwide (in 13 major markets). Alterra is accredited with the Better Business Bureau (BBB), and specializes in environmentally responsible pest control solutions. Alterra is also a proud partner of the United Nation's Foundation "Nothing But Nets" which helps stop the spread of Malaria transmitted by mosquito bites. Alterra dedicates a portion of company profits annually to "Nothing But Nets" providing insecticide-treated bed nets to help save the lives of millions in underdeveloped countries.