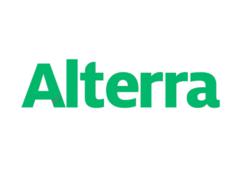 Anaheim, CA (PRWEB) December 25, 2012
Setting themselves apart as a different breed of pest control, Alterra Pest Control recently hosted a large-scale charity dance party and surprise concert for the holidays, benefiting the United Nation's "Nothing but Nets" organization that aims to fight malaria in underdeveloped countries by providing insecticide-treated bed nets to save the lives of millions.
With offices nationwide, including a flagship location in Anaheim, Alterra Pest Control is an environmentally responsible exterminator that has always done things a little differently. This time, Alterra has recently hosted a massive charity event at their corporate warehouse, to help raise money and awareness for a noble "Nothing but Nets" organization in need.
"Charity is a big part of our company culture," says David Royce, the CEO of Alterra. "Every year Alterra chooses several events to specifically give back to the community and, this year, we chose to rally our dance party event around the 'Nothing but Nets' campaign because we knew it would be a fun way to increase awareness amongst college students."
A fun way indeed. By the end of the night, over 2000 college students in attendance were treated to complimentary products from elite sponsors such as People Water, Monster Energy Drink, Skull Candy, Milo Sport, Sammy's Café, Cassette Eyewear and Kisstix. They were also surprised by an impromptu acoustic concert by Tyler Glenn, the lead singer and front man of the 2012 breakout band, The Neon Trees.
Although "Nothing but Nets" has already shipped over 6.8 million bed nets, to date, Alterra believes that there is still room to grow the organization's reach. Thus, they intend to be a major contributor to the cause by hosting a variety of charity events such as this and also pledge to dedicate a portion of all company profits annually to the campaign.
###
Alterra Pest Control provides residential and commercial pest control services to over 400 cities nationwide (in 13 major markets). Alterra is accredited with the Better Business Bureau (BBB), and is a proud member of the EPA's Pesticide Environmental Stewardship program which provides admittance only to organizations which adhere to a higher standard of environmentally responsible pest control solutions.