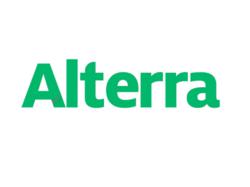 Houston, TX (PRWEB) October 28, 2012
"Houston, we have a problem…" And it came this summer in the form of an increased pest population. An uncharacteristically warm winter and spring lured annoying pests out earlier this year in record numbers. Hot and humid summer temperatures in Texas gave way to an increase in spiders, wasps, fire ants, and, especially in Houston, cockroaches. Alterra Pest Control came to answer the call.
Earlier this year, Alterra expanded their national market with 13 new locations. They had set a specific goal to grow their company by 50,000 new accounts in 2012. As the summer progressed it was clear that they would far exceed these numbers, and when all was said and done, Alterra had set a new national record of 53,000 new accounts in a single summer. The Houston area helped contribute over 5,050 new customers to the company's totals.
Alterra Pest Control proved to be in the right place at the right time, but they were also prepared with a sound business plan in place to support and sustain the growth of their customer base. Part of this plan was to enhance the training and education of both the operational and sales teams of the company.
"This year we significantly fine-tuned our training programs for both the sales and operations teams. We have completely revamped our process manuals, training videos, and weekly technical trainings. We are also grateful to our Chief Customer Officer, Derrick Royce, for developing Alterra University, a wide variety of customized trainings to help improve overall customer service." –Vess Pearson, President
Although excited and energized by the numbers, Alterra holds fast to their own personal definition of growth: better, not just bigger.
"Alterra's goal for 2012 was to build a better company, not just a bigger one," says CEO, David Royce, about his company's rapid growth. "Alterra's family environment and core values help to strengthen our team's willingness to WOW customers, promote referrals and feel part of something special on a daily basis. We give all the credit to this summer's Alterra service team and the many long hard hours put in to make this extraordinary achievement possible."
Alterra firmly maintains that it is their people who are important, both their employees and their customers.
"I attribute Alterra's massive growth to each one of our employees diligently living by our 10 Core Values, which are the back bone of our culture," says Royce about his staff and company culture. "In any business, you have to get the right people onboard to ensure long-term success."
The short term growth of Alterra Pest Control this summer has been astounding, but this company, with its sound business practices and its environmentally responsible extermination methods seems primed for great long term growth as well. To learn more about Alterra's core values, go to Alterra's website at http://www.alterrapest.com/about_us.
Alterra provides residential and commercial pest control services to over 400 cities nationwide (in 13 major markets). Alterra is accredited with the Better Business Bureau (BBB), and specializes in environmentally responsible pest control solutions. Alterra is also a proud partner of the United Nation's Foundation "Nothing But Nets" which helps stop the spread of Malaria transmitted by mosquito bites. Alterra dedicates a portion of company profits annually to "Nothing But Nets" providing insecticide-treated bed nets to help save the lives of millions in underdeveloped countries.