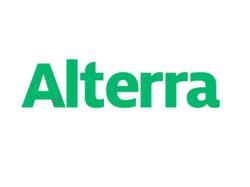 Houston, TX (PRWEB) July 03, 2012
With over six million people in the greater metropolitan area, Houston has always been a hot bed for bug infestations due to the heavy heat and humidity. Knowing this, Alterra Pest Control, is pleased to announce the opening of a new location in Houston, Texas, as a part of its growth strategy for 2012.
Because USA Today has predicted 2012 to be a "Bug Bonanza" across the nation, with pests coming out months earlier due to the radically warm winter, Houston residents have been swarmed with major indoor and outdoor pest problems including spiders, fire ants, wasps and cockroaches. Recognizing this influx in insects, Alterra Pest Control is opening this new location in Houston to help combat these all-too-common pest invaders.
In addition to servicing the Houston metropolitan area, Alterra is opening a total of 13 new locations nationwide – this extraordinary growth has led them to become the fastest growing pest control company in the nation for 2012.
While Alterra has already added more than 13,000 new customers nationwide in May alone, the ultimate summer goal is to "WOW" more than 50,000 new customers in 2012. CEO, David Royce, is confident this will be achieved by adhering to Alterra's mission to increase the quality of its customer's lives with each Alterra interaction.
"I attribute Alterra's growth to each one of our employees diligently living by our 10 Core Values, which are the back bone of our culture," says Royce about his company's approach. "Alterra's family environment helps to strengthen our team's willingness to WOW customers and promote referrals. In any business, you have to get the right people onboard to ensure long-term success."
As the number of bugs increases in Texas, Houston residents can take comfort knowing that Alterra Pest Control's Houston location will be there to provide Houston residents with an environmentally responsible solution for their pest problems.
###
Alterra provides residential and commercial pest control services to more than 400 cities nationwide (in 13 major markets). Alterra is accredited with the Better Business Bureau (BBB), and specializes in environmentally responsible residential and commercial pest control solutions. Alterra is also a proud partner of the United Nation's Foundation "Nothing But Nets" which helps stop the spread of Malaria transmitted by mosquito bites. Alterra dedicates a portion of company profits annually to "Nothing But Nets" providing insecticide-treated bed nets to help save the lives of millions in underdeveloped countries.