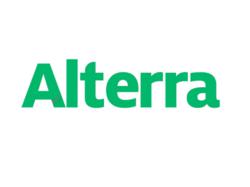 Sacramento, CA (PRWEB) October 24, 2012
Already considered to be one of the fastest growing pest control companies in North America, Alterra Pest Control is proud to announce a record-breaking summer of growth – over 53,000 new customers signed up in a single summer. With just 13 different market locations, the environmentally responsible exterminator, Alterra, is the first company of its kind to accomplish such remarkable growth in such a short period of time.
Alterra Pest Control started the year with a specific goal of attracting 50,000 new customers in 2012. In the month of May alone, Alterra added 10,000 new accounts; this combined with their unbelievable summer growth of 53,000—Alterra Pest Control has exceeded their original growth projections.
As the nation experienced an unseasonably warm winter and spring, Alterra felt that the market conditions would be favorable to bringing in a significant number of new customers. In California, the summer weather brought out an increase in Argentine ants, black widow spiders, and rodents. During the summer, Alterra's Sacramento area alone saw an increase of approximately 3,800 new customers.
In order to accomplish and support this extraordinary growth, Alterra Pest Control worked diligently to ensure that their sales and operations teams had the highest level of quality training.
"This year we significantly fine-tuned our training programs for both the sales and operations teams. We have completely revamped our process manuals, training videos, and weekly technical trainings. We are also grateful to our Chief Customer Officer, Derrick Royce, for developing Alterra University, a wide variety of customized trainings to help improve overall customer service." –Vess Pearson, President
The result of Alterra's efforts has been a rapidly expanding company built with integrity.
"Alterra's goal for 2012 was to build a better company, not just a bigger one," says CEO, David Royce, about growth. "Alterra's family environment and core values help to strengthen our team's willingness to WOW customers, promote referrals and feel part of something special on a daily basis. We give all the credit to this summer's service team and the many long hard hours put in to making this extraordinary achievement possible."
Alterra Pest Control appears destined for even more growth and success as it continues to combine their integral core values with its environmentally responsible and progressive pest control solutions.
Alterra provides residential and commercial pest control services to over 400 cities nationwide (in 13 major markets). Alterra is accredited with the Better Business Bureau (BBB) and is also a proud partner of the United Nation's Foundation "Nothing But Nets" which helps stop the spread of Malaria transmitted by mosquito bites. Alterra dedicates a portion of company profits annually to "Nothing But Nets" providing insecticide-treated bed nets to help save the lives of millions in underdeveloped countries.