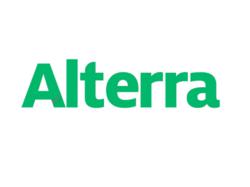 Sacramento, CA (PRWEB) December 23, 2012
Alterra, an environmentally responsible pest control service, recently experienced record-breaking growth in 2012, including the addition of a new office in Sacramento, CA. However, rather than selfishly celebrating their internal business achievements during this year-end holiday season, they instead elected to host a charity event, benefiting the United Nations Foundation's "Nothing but Nets" campaign – charitable efforts that they believe will save lives in 2013 and beyond.
Yes, Alterra Pest Control recently packed over 2,000 college students into their corporate warehouse for a charity dance party. All proceeds were donated to the United Nations Foundation's "Nothing but Nets" campaign, an organization that provides insecticide-treated bed nets to help save the lives of millions of people in underdeveloped countries by stopping the spread of malaria via mosquito bites.
In all, it was an event that reflected the grounded priorities of the company.
"Charity is a big part of our company culture," says David Royce, the CEO of Alterra. "There are many needs both domestically and internationally so this year we chose to rally our event around the 'Nothing but Nets' campaign because we knew it would be a fun way to increase awareness amongst college students. In fact, we've already had several students contact us, asking how they can further get involved with 'Nothing but Nets' … mission accomplished."
Adding legitimacy to the entire event, Tyler Glenn, the lead singer of the Neon Trees band, made a surprise appearance and played acoustic versions of the group's hit songs "Animal" and "Everybody Talks." Further, local sponsors such as People Water, Monster Energy Drink, Skull Candy, Milo Sport, Sammy's Café, Cassette Eyewear and Kisstixx all donated free products to the massive crowd.
Alterra is passionate about the difference that the "Nothing but Nets" organization is making and because they've already sent over 6.8 million bed nets to underdeveloped countries around the world, Alterra is proud to support the noble effort.
Alterra Pest Control provides residential and commercial pest control services to over 400 cities nationwide (in 13 major markets). Alterra is accredited with the Better Business Bureau (BBB), and is a proud member of the EPA's Pesticide Environmental Stewardship program which provides admittance only to organizations which adhere to a higher standard of environmentally responsible pest control solutions.
# # #