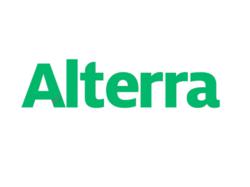 Salt Lake City, UT (PRWEB) December 27, 2012
Already recognized as the environmentally responsible brand of pest control, Alterra demonstrates that they're also socially responsible as they recently supported the United Nation's Foundation "Nothing but Nets" campaign by hosting a benefit concert and dance party, designed to raise money and awareness for a charitable cause this holiday season.
"Charity is a big part of our company culture," says David Royce, the CEO of Alterra Pest Control. "There are many needs both domestically and internationally so, this year, we chose to rally our charity event around the 'Nothing but Nets' campaign because we knew it would be a fun way to increase awareness, especially amongst college students."
Royce was right. In all, over 2,000 attendees gathered at the Alterra corporate warehouse to take part in this unique charity dance party, enjoying free products from sponsors like Skull Candy, People Water, Monster Energy Drink, Cassette Eyewear, Milo Sport, Sammy's Café and Kisstixx. Upping the ante, party attendees also received a surprise acoustic concert by Neon Trees front man, Tyler Glenn, where he played solo acoustic versions of the group's hit songs "Animal" and "Everybody Talks," both of which have topped the charts nationally in 2012.
Noting that the event was a success, Royce and his company are nowhere near the end of their charitable acts for the year. Not only will Alterra dedicate a portion of all annual company profits to the "Nothing but Nets" campaign, but Alterra employees will also be joining forces with Jennie Dudley at Eagle Ministries to feed the homeless in downtown Salt Lake City throughout the month of December. For more information about how to join Alterra feeding the homeless this Holiday season, contact (801) 254-4945.
###
Alterra provides residential and commercial pest control services to over 400 cities nationwide (in 13 major markets). Alterra Pest Control is accredited with the Better Business Bureau (BBB), and is a proud member of the EPA's Pesticide Environmental Stewardship program which provides admittance only to organizations which adhere to a higher standard of environmentally responsible pest control solutions.