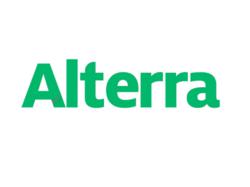 San Antonio, TX (PRWEB) October 29, 2012
Alterra Pest Control blows by its original goal of growing their company by 50,000 new accounts in 2012. In May alone the company recorded over 10,000 new customer accounts and believed they were well on their way to achieving their growth goals for the year. By summer's end they had already exceeded that goal and then some: 53,000 new customer accounts in a single summer—an astounding achievement never before seen by a start up in the pest control industry.
The warm winter and spring enticed pests of all kinds to make an early entrance this year, and in record numbers. Texas saw increases in spiders, wasps, roaches and fire ants. Alterra was ready to combat these pesky pests, and customers came calling. The San Antonio area helped contribute approximately 2,850 new customers this summer alone.
Expanding their market in an opportune time was key, but Alterra Pest Control had a sound business plan in place to support and sustain the growth of their customer base. Part of this plan was to enhance the training and education of both the operational and sales teams of the company.
"This year we significantly fine-tuned our training programs for both the sales and operations teams. We have completely revamped our process manuals, training videos, and weekly technical trainings. We are also grateful to our Chief Customer Officer, Derrick Royce, for developing Alterra University, a wide variety of customized trainings to help improve overall customer service." –Vess Pearson, President
Many pest control companies in the industry function with the single-minded goal of exterminating unwanted pests. Alterra Pest Control believes in doing things a little differently. Alterra is a progressive company committed to helping protect the world's health from disease-carrying pests while reducing potential damage to the environment. They aim to improve their customer's lives with every Alterra interaction. Their goal of growth for the year did not just include the number 50,000, their aim was to have a specific kind of growth: better, not just bigger.
"Alterra's goal for 2012 was to build a better company, not just a bigger one," says CEO, David Royce, about his company's rapid growth. "Alterra's family environment and core values help to strengthen our team's willingness to WOW customers, promote referrals and feel part of something special on a daily basis. We give all the credit to this summer's service team and the many long hard hours put in to make this extraordinary achievement possible."
As they expanded their company into several new Texas markets, Alterra firmly believed they would be well received and sought after—and they were. With their focus on the customer and the value they place on a customer's referral, Alterra gained momentum and experienced the summer of their lives in terms of phenomenal, record growth. This conscientious approach to clients paired with their environmentally responsible methods of pest elimination has Alterra Pest Control solidly on the path for even more growth and success in the years to come.
Alterra provides residential and commercial pest control services to over 400 cities nationwide (in 13 major markets). Alterra is accredited with the Better Business Bureau (BBB), and specializes in environmentally responsible pest control solutions. Alterra is also a proud partner of the United Nation's Foundation "Nothing But Nets" which helps stop the spread of Malaria transmitted by mosquito bites. Alterra dedicates a portion of company profits annually to "Nothing But Nets" providing insecticide-treated bed nets to help save the lives of millions in underdeveloped countries.