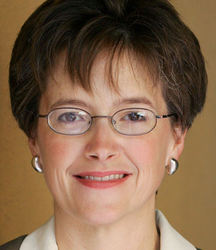 What's altruism marketing? It's a blend of altruism - an unselfish concern for the well-being of others - and creative promotional tactics.
Dallas, TX (PRWEB) April 7, 2009
Health and wellness marketing expert Leslie Nolen, President of The Radial Group, reports an increase in altruistic marketing by health clubs, wellness centers, yoga studios and other health and wellness businesses in response to rising layoffs and the highest U.S. unemployment rate in a quarter-century. These strategies appeal to health and wellness businesses because they combine traditional marketing payoffs like publicity, customer loyalty and word-of-mouth with service to the community.
Asked to describe this creative marketing approach, Leslie answers, "What's altruism marketing? It's a blend of altruism - an unselfish concern for the well-being of others - and creative promotional tactics."
She offers do's, don'ts and best practices for wellness businesses in Altruism Marketing For Health Clubs, Wellness Centers, & Corporate Wellness Providers: When Giving Your Wellness Business Away Makes Sense, a free guide for health and wellness businesses developed by The Radial Group, specialists in sales, marketing and strategy for health and wellness businesses.
Leslie adds that "Altruism is a great marketing strategy for wellness businesses. They get publicity, revenue, loyalty, great word-of-mouth, and karma points."
Her recommendations for health clubs, wellness centers, corporate wellness programs, nutrition and weight loss programs, and conventional and CAM medical practices include these five altruism marketing best practices:
#1: Give a gift that keeps giving
Offer something that provides lasting value.
For example, the stress reduction benefits of a single free massage are fleeting. But a class like the "Yoga For The Unemployed", a class offered by the Mind/Body Connection in Cooper City, FL teaches both yoga and life skills that offer lasting value.
#2: Don't be greedy
Promising a rebate in the event of job loss is a creative and effective tactic. However, customers will perceive a health club who limits its rebate offer to only its least popular or lowest-priced membership as greedy and insincere.
Members view Montana Athletic Club's offer as far more altruistic: a free family membership for up to four months for anyone laid off.
#3: Limit business risk
Health and wellness businesses should put a timeline of 30 - 90 days on their altruism marketing offers. They can always decide later to extend the offer.
If altruistic marketing offers includes sizable rebates if future job loss occurs, requiring documentation of current job status and the original purchase prevents abuse and protects the program for those using it in good faith.
Health clubs, wellness centers and yoga studios should also consider limits on the quantity, features, or other characteristics of these offers to protect the good health of their business.
#4: Spread the word
Health and wellness businesses must actively promote their altruistic marketing offers. Effective tactics include email blasts to customers with prominent "forward to a friend" links. Notifying local employers who are laying off workers plus local networking groups, civic organizations and churches can quickly expand awareness of an altruistic promotion.
Many yoga studios, health clubs and wellness centers also find that the human interest stories associated with altruistic marketing offers attract local media coverage. Health and wellness businesses should email local TV stations and reporters for local newspapers' Health, Business, Living and Lifestyles sections.
#5: Help them help you
It's smart business to treat those who respond to altruism marketing like customers, not charity cases.
Health and wellness businesses help these customers pay it forward (and extend the reach of their special offer) by giving them a flyer promoting the offer and encouraging them to pass it along to someone else.
Further, by capturing their contact information, health and wellness businesses can include these new customers in future email marketing activities, thus increasing the likelihood of future sales when these customers are employed again.
Subscribe to The Health & Wellness Business Advisor , for free weekly sales, marketing and strategy tips specifically for health and wellness businesses.
###