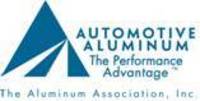 In terms of fuel economy, hybrids and diesels are proven to be superior to the conventional gasoline engines on the road today
Arlington, VA (PRWEB) June 18, 2008
Consumers could save fuel and money while reducing carbon emissions through greater use of low weight aluminum in hybrid- and diesel-powered vehicles, according to a new study released today by The Aluminum Association, Inc.
It is well known that diesel and hybrid powertrains provide better fuel economy, but at an increased cost to the consumer. In addition, at equivalent vehicle performance levels compared to a gasoline engine, the advanced powertrains have a payback period of several years. The study titled, "Benefit Analysis: Use of Aluminum Structures in Conjunction with Alternative Powertrain Technologies in Automobiles," specifically demonstrates that by reducing the weight of the vehicle, the power requirements can be correspondingly reduced, leading to a more affordable powertrain and vehicle, with a shorter payback period.
"With sky-high fuel costs expected over the long term and intense consumer pressure demanding long-term solutions, the time has come to rethink the basics of vehicle design," said Steve Larkin, president of the Aluminum Association. "Aluminum builds a better car, and this study demonstrates that high-strength, low-weight aluminum offers safe and affordable alternatives for the next generation of vehicles, compared to the heavier, less-efficient vehicles on the road today. If automakers opt to reduce the weight of vehicles with next-generation hybrids and diesels through greater use of aluminum, consumers will be 'paid back' faster at the gas pump compared to the payback time associated with the added costs of today's heavier hybrids and diesels."
The study, conducted for the aluminum industry by IBIS Associates, was released today during a panel discussion with the Washington Automotive Press Association. The study analyzed the impact of vehicle mass reduction on the cost and power requirements of modern diesel and hybrid powertrains.
"Our study revealed impressive fuel economy gains of 46 percent in diesel-powered vehicles and 51 percent in hybrid-powered vehicles complemented by aluminum structures when compared to existing gasoline-powered vehicles," Larkin added. "While the aluminum-bodied hybrids' upfront costs would be more than the aluminum-bodied diesels, they offer significant potential for fuel economy gains and related consumer payback at the pump."
Generally, all new fuel-saving technologies come with an added cost. An aluminum vehicle platform on its own costs more than a current platform. However, by reducing the horsepower and torque requirements of the new powertrain and hence cost, the overall costs almost balance out. The increased cost of the aluminum platform is almost balanced out by the decreased cost of the powertrain and other components. For example, a smaller fuel tank is required for the same driving range. The fuel savings gained offsets the additional cost of the platform and powertrain within one to four years.
Thanks to aluminum, automakers today can make cars lighter while maintaining or even increasing the size of the vehicle.
The National Highway Traffic Safety Administration, Honda, and others have publicly stated that a vehicle's size, not its weight, is the better determinant of safety. Case in point is the Jaguar XJ. Jaguar designers upgraded the original, heavier steel model to one with a high-strength, low-weight aluminum platform and body panels. The resulting car is longer, taller and wider, but is a full 400 pounds lighter. Lighter cars save fuel and reduce global-warming emissions. The lighter Jaguar gained an additional four miles per gallon and earned a top insurance rating. Additionally, the all-aluminum Audi A8 has received a five-star crash test rating in federal safety tests.
The use of automotive aluminum continues to expand after more than three decades of uninterrupted growth, with an estimated average of 327 pounds of aluminum in North American vehicles in 2007. From engines and hoods, to wheels and bumpers, aluminum can be found across all vehicle segments, including family sedans and SUVs, with more than 80 different models on the road today containing 400 pounds or more of aluminum.
According to U.S. Advanced Materials Partnership (USAMP), over the life cycle of a vehicle, nearly 70 percent of its environmental impact occurs during the use phase. The increased application of aluminum can considerably reduce the mass - and therefore the emissions - of the vehicle, providing a significant cumulative benefit. In fact, every pound of lightweight aluminum replacing 2 pounds of heavy steel saves the planet more than 20 pounds of CO2 over the life cycle of a vehicle. Additionally, more than 90 percent of automotive aluminum is recovered and recycled, providing ongoing sustainability benefits through energy reduction and solid waste disposal.
"In terms of fuel economy, hybrids and diesels are proven to be superior to the conventional gasoline engines on the road today," said Larkin. "The next logical evolution in auto design should be to match powertrain advances with improvements in vehicle structures by reducing their weight. Moving to lighter vehicles with materials such as aluminum will help save consumers money at the pump, help save fuel overall and even help save the planet through reduced emissions."
The complete study is available online at http://www.autoaluminum.org.
About The Aluminum Association's Auto & Light Truck Group
The Aluminum Association's Auto & Light Truck Group (ALTG) communicates the benefits of automotive aluminum to help accelerate its penetration through research programs and related outreach activities. Its mission is to serve member companies and act as a central resource for the automotive industry on aluminum issues. Member companies include: Alcoa Inc., Novelis Inc., Alcan Inc, Aleris International Inc., Aluminum Precision Products Inc., Indalex Aluminum Solutions, and Kaiser Aluminum Corporation.
About IBIS Associates
IBIS Associates is an engineering consulting firm that helps technology-focused organizations understand the competitive position of materials, processes, and products. A spin-off from MIT's Materials Processing Center in 1987, IBIS has worked in a wide range of industries, with emphasis on automotive and electronics, assisting clients in their understanding of how alternative manufacturing and materials system technologies compete on the basis of cost and market conditions.
###