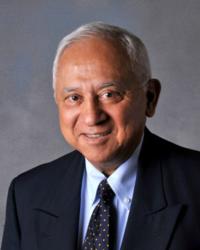 Kansas City, MO (PRWEB) September 27, 2011
Commander (CDR) Everett Alvarez(Ret.), the first Navy pilot shot down in the Vietnam War, will speak on his experiences as a Prisoner of War (POW) at the National Naval Aviation Museum on Saturday, Oct. 22, 2011. This event is sponsored by Grantham University.
What: "A Conversation with CDR Everett Alvarez Jr., USN (Ret.): the first Navy Pilot shot down over North Vietnam and held POW for 8 ½ Years," will relate the story of CDR Alvarez's capture, brutal treatment and repatriation after nearly nine years of captivity.
Who: Commander Everett Alvarez, Jr. (Ret.), a member of the Grantham University Board of Governors, a distinguished Naval officer and government executive. Recipient of the Silver Star, two Legions of Merit, two Bronze Stars, the Distinguished Flying Cross and two Purple Heart Medals.
Where: National Naval Aviation Museum, Flight Deck, 1750 Radford Blvd., Pensacola, Fl.
When: 10 a.m. – 11 a.m., Saturday, October 22, 2011
Additional information: Following the presentation, CDR Alvarez will hold a signing at the National Naval Aviation Museum Store for his book, Chained Eagle. This event is open to anyone who would like to attend.
Established in 1951, Grantham University's mission is to provide accessible, affordable, professionally relevant online degrees in a continuously changing global society. Grantham University offers a military scholarship program for active duty, reserve, guard, veterans and military family members, as well as scholarships for law enforcement professionals. Grantham's courses are 100 percent online, allowing students to study at home, at work, on Temporary Duty (TDY) or from almost anywhere in the world. Accredited since 1961 by the Accrediting Commission of the Distance Education and Training Council, Grantham University has compiled a distinguished record as a respected and accredited distance learning university spanning six decades of service to education. For more information about the University, visit http://www.grantham.edu or call 1-800-955-2527.
###