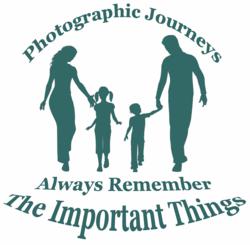 Teaching sports to kids without regard to ability
Springfield, MA (PRWEB) May 26, 2011
Social Inclusion Through Sports...
The goal of United Sports Program (USP), a program of The Association For Community Living, is to teach sports to kids with disabilities alongside their friends. But USP actually has little to do with sports… It has everything to do with teaching kids that diversity is a great thing. We teach families with children who have disabilities that they should try and keep them involved with their more typical friends as if the disability did not exist.
Moving Pictures, Inc., (MPI) the producers of Photographic Journeys, a therapy device that helps those with Alzheimer's to remember family and friends, has agreed to give 1% of all profits to the USP program. MPI president Steven Berube helped found the Unified Sports Program 6 years ago with the help of his son Sean.
Sean got into a fight during lunch while in 1st grade. He was simply defending a young man named Garrett who was being bullied. Garrett has Down syndrome. Sean and Garrett became best friends and USP was born.
"Watching my son play sports alongside kids with Autism or Down Syndrome without any regard to their differences, is very dear to my heart", explained Steve. "MPI loves the difference our Photographic Journey makes to those suffering from Alzheimer's, so using some of our profits to help a great program like USP simply makes sense."
USP works hard to try to give children with disabilities a brighter future, by making them aware of all the things they can accomplish today. The program is always thinking of new things to do to keep them active. Most of the programs are free to families with fundraisers being a big part of covering the costs.
Sports are a major focus with 3 to 6 week programs including basketball, baseball, flag football, swimming, Frisbee golf and bowling. Special events over the past year included the 4th Annual Boston Celtics Experience, Sled Hockey with the Boston Bruins, Private Tour of Fenway Park, Rock Climbing at Westfield State University, and Animals on the Beach on Long Island Sound.
The mission of The Association For Community Living is to create opportunities, build relationships and improve lives for children and adults with developmental disabilities and for others who will benefit from our services. When USP needed help, The Association was happy to invite USP under their umbrella, allowing the program to grow quickly. Their mailing list is approaching over 400 families from all over Western Massachusetts, with the eventual goal to expand across New England with the simple idea that every kid is different and can enjoy time together regardless of those differences.
To learn more about the benefits of the Unified Sports Program and upcoming events, please visit http://www.unifiedsportsprogram.com .
The Association For Community Living can be accessed through http://www.theassn.org.
###