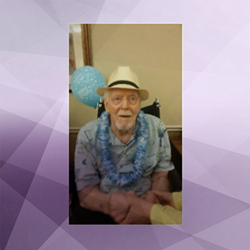 This charity drive will give our community an opportunity to come together and show our friends and family members struggling with Alzheimer's that they are not alone, and that we support them
Muskego, WI (PRWEB) March 22, 2016
Schreck Insurance Group, a locally owned insurance provider with offices serving Milwaukee and the surrounding regions, is announcing 'A Walk Around the Lakes,' a charity event based in Oconomowoc that will raise funds in honor of the Alzheimer's Association.
Over 5 million Americans are currently living with Alzheimer's, and over 35 million Alzheimer's patients are recorded worldwide. Funds raised from the Walk Around the Lakes charity drive will by used to provide care and support for Alzheimer's patients in and around the local community, as well as fund further research toward potentials cures and treatments for the disease.
"This charity drive will give our community an opportunity to come together and show our friends and family members struggling with Alzheimer's that they are not alone, and that we support them," says Steve Schreck, founder and director of Schreck Insurance Group.
Working with his professional team, Schreck has produced an online social media platform and launched an email bulletin to inform nearby communities about the charity drive. Further, Schreck Insurance Group will feature a full page article outlining the charity drive in the next issue of "Our Hometown," an Internet magazine published monthly by the firm: http://www.schreckinsurance.com/Our-Hometown-Magazine_41.
In addition to the Walk Around the Lakes charity drive for Alzheimer's, Schreck has assisted several other local charities in recent months, and plans to support another new Wisconsin-based charity or cause every sixty days as part of a permanent community participation campaign.
Those who wish to join the Schreck Insurance team during the Walk Around the Lakes for Alzheimer's charity event are invited to visit the firm's website and make a contribution to the cause from this page: http://www.schreckinsurance.com/Walking-To-Support-Alzheimers_19_community_cause. Those who want to find out more about other Wisconsin causes and charities supported by Schreck Insurance Group can do so from the firm's Community Causes page: http://www.schreckinsurance.com/community-cause.
About Schreck Insurance Group
As a Personal Financial Representative living in New Berlin with his wife, Sonya, and his two children, Steve Schreck knows many local families. His extensive knowledge and understanding of the people throughout the community has been a key factor in helping to provide over 1500 clients with an outstanding level of service. Schreck Insurance Group is dedicated to helping families like yours protect the things that are important – your family, home, car and more. Schreck Insurance is also here to help you prepare a strategy to achieve your financial goals. To speak to a helpful and knowledgeable Schreck Insurance representative, browse to http://www.schreckinsurance.com/ or call (262) 971-0990.