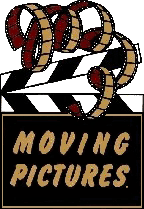 "For families dealing with Alzheimer's or dementia, this is a gift that is so valuable."
Springfield, MA (PRWEB) June 28, 2011
Stevem Berube, founder of Moving Picture, Inc.(MPI), was interviewed by WWLP news anchors Jackie Brousseau and Rich Tettemer. The first interview highlighted his change of career due to a car accident. The second, with anchor, Rich Tettemer, discussed the different applications of Berube's composite memory therapy. Tettemer praised Berube's community enrichment successes, first with his United Sports Program, and now with his memory tool, Photographic Journeys.
Berube's company, MPI, produces a proprietary memory therapy to help people with brain injuries, natural memory loss and cognitive deficits. Through a unique sequencing method, Photographic Journeys is able to help reduce stress and improve facial recognition in individuals with Alzheimer's disease and other cognitive deficits.
Under the direction of MPI's Institutional Review Board, Photographic Journeys is making its way beyond the United States, into Canada. Caregivers for elders in assisted living facilities in Canada have approached MPI, excited about the potential for this therapy to reduce users' stress and reconnect residents with their families.
NBC showcasing this therapeutic tool is the result of years of hard work to launch Photographic Journeys internationally. "You're walking [people] through their lives… through pictures," Tettemer said. "For families dealing with Alzheimer's or dementia, this is a gift that is so valuable."
###