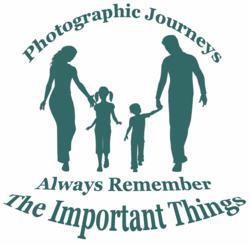 "Our memory is moved powerfully by presentations"
Feeding Hills, MA (PRWEB) June 16, 2011
Aristotle said that the memory is enhanced through repeated presentation; 2400 years later, another man came to that same conclusion after a car accident robbed him of his memory. That man went on to create Photographic Journeys, a therapeutic memory care tool, only discovering Aristotle's words years later.
In "On Memory and Reminiscence," written in 340 BC, Aristotle coined the term mnemonics, or memory aids, that help us to remember by grouping information in the form of mental pictures, saying that remembering is an investigation or journey through those mental pictures. In doing so, he began the work Moving Pictures Inc. (MPI) is continuing today, in the form of Photographic Journeys, which helps people with memory loss and cognitive deficits like Alzheimer's Disease.
We all know someone struggling to meet the challenge of memory loss, or have a loved one suffering with cognitive deficits. Massachusetts native, Steven Berube, suffered from a traumatic brain injury that made him unable to remember his children's name, or any of the computer codes he used as a systems analyst when a drunk driver hit him. Through his struggle to find a therapy that would improve his memory, he found his life's mission, creating Photographic Journeys to help people who can benefit from memory care.
Our memory functions in much the same way as it did thousands of years ago, but we are living longer, resulting in a greater number of individuals at risk for memory loss. Our memories make us who we are, and memory loss is particularly stressful because it deprives people of their identity.
Berube developed his own method to remember his family. Fifteen years later, with the help of neurologists, professors, and speech pathologists, he has developed a composite Memory Therapy that is clinically supported, strongly promoting facial recognition, and reducing users' stress level. Photographic Journeys is MPI's contribution to memory care, a mnemonic tool that provides users with the opportunity to review their special life events, sequentially. This clinically supported therapy has the potential to orient individuals to a picture roadmap, helping them to reestablish their identity as they watch momentous occasions in their lives replayed.
Moving Pictures Inc. is pleased to announce the formation of its Clinical Advisory Board, involved with product development, from implementation to clinical trials. The Board is headed by Chairperson Kathleen M. Angco-Vieweg, MSW/LCSW, PhD/ABD. She has been teaching for over a decade at American International College, and has been Sociology Department Co-Chair since 2008. She has graciously accepted the appointments of MPI's Clinical Advisory Board Chair and Clinical Consultant. We are proud to welcome her and her 20+ years of medical social work, as we celebrate the national product launch of Moving Pictures' Photographic Journey, a memory care tool that can help the millions suffering from memory loss. At this time, Angco-Vieweg is inviting a select group of professionals with expertise in the field of Gerontology and Geriatric Medicine to join the Clinical Advisory Board.
###