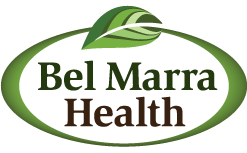 The results from this study showed that there is a strong relationship between regular exercise and the prevention and management of Alzheimer's disease.
Toronto, ON (PRWEB) May 14, 2013
Bel Marra Health, who offers high-quality, specially formulated vitamins and nutritional supplements, reports a new study explaining the mental and physical benefits of exercising regularly, including the prevention of Alzheimer's disease.
As Bel Marra Health reports in its article (http://www.belmarrahealth.com/brain-function/this-activity-can-prevent-alzheimers-disease/), over 700,000 Canadians are living with some form of cognitive impairment, which includes Alzheimer's disease. Possibly even more disturbing is that this number is expected to reach 1.4 million by 2031, according to the Alzheimer's Society of Canada. It is widely accepted that engaging in regular exercise has many health benefits, including a decreased risk of cardiovascular disease and diabetes, strengthening of muscles and bones, and decreased stress. Research is also showing that exercise may have increased benefits for the brain. A new study shows that one in seven Alzheimer cases could have been prevented if inactive individuals started engaging in regular exercise. This research shows that exercise is a key feature in Alzheimer's disease prevention.
The study was commissioned by the Ontario Brain Institute and examined 55 studies related to exercise. The results from this study showed that there is a strong relationship between regular exercise and the prevention and management of Alzheimer's disease. The findings showed that the individuals over the age of 65 that took part in regular exercise were approximately 38% less likely to develop Alzheimer's disease, compared to individuals who were inactive.
The Mayo Clinic also includes some additional neurological benefits that can be gained from exercising, such as sharper reasoning and learning skills, improved memory, clearer judgment, and slower progression of neurological illness or diseases that are already present.
The Public Health Agency of Canada recommends that people over the age of 65 engage in 2.5 hours of moderate to vigorous exercise each week. While 2.5 hours may seem like a lot, it can be done in ten-minute exercise intervals throughout the week. Ideal activities include any form of exercise that elevates the heart rate, such as brisk walking, cycling, swimming and even dancing. Small lifestyle adjustments can also be incorporated to increase daily activity, such as taking the stairs instead of the elevator, walking to the store instead of driving, and parking further from the entrance of a store or building. People can also take up more active hobbies, such as gardening or snowshoeing.
While the exact degree to which exercise helps to prevent and slow the progression of Alzheimer's disease is not completely known, it is proven that regular physical activity does benefit the brain. Therefore engaging in regular exercise is a great way to benefit mental and physical health.
The economic impact of dementia, including Alzheimer's disease in Canada is staggering, costing approximately $33 billion per year. According to the Alzheimer's Society of Canada, if this growing problem continues to be ignored, the costs will climb to $293 billion by 2040. It is important to remember that the problems associated with dementia and Alzheimer's disease is not just local: in 2010 over 35 million people worldwide were living with some form of dementia and this number is expected to double every twenty years.
Bel Marra doctors strongly advise regular exercise for people of all ages, as it not only helps to protect against neurological degradation and disease, but also offers numerous other health benefits.
(SOURCE: Zafar, Amina. "Alzheimer's Prevention Strategy Prescribes Exercise." CBCnews. CBC/Radio Canada, 08 Mar. 2013. Web.)
Bel Marra Health is the maker of "The Smart Pill," a high-quality nutritional supplement that supplies the brain with nutrients designed to help improve memory, support clearer thinking and concentration, and sustain a healthy mood. All ingredients are backed with scientific evidence. Every product is tested for safety, quality, and purity at every stage of the manufacturing process. Furthermore, Bel Marra Health products are produced only in Health Canada approved facilities, going the extra mile to ensure that our health-conscious customers are getting top quality products. For more information on Bel Marra Health visit http://www.belmarrahealth.com or call 1-866-531-0466.