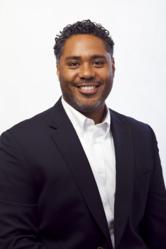 Orange County, California (PRWEB) June 05, 2013
Tafa Jefferson, CEO of Orange County based company Amada Senior Care, was recently chosen to receive OC Metro's "40 Under 40" designation - an award reserved for the publication's selection of top CEOs in Orange County under 40 years of age. OC Metro is a monthly publication of the Orange County Register, Orange County's most widely-circulated newspaper.
Jefferson, a former offensive tackle for the Chicago Bears, began building a senior care business shortly after an injury cut his football career short in 1997. At the start of his business he became a Certified Nursing Aide and began taking care of patients in varying stages of Alzheimer's, dementia, and Parkinson's disease. According to Tafa, various experiences at this time made him realize that the future of senior care would be in non-medical care and in helping seniors find skilled nursing facilities that fit their unique situations.
In the early 2000's Tafa noticed an interesting trend. "Most of our competition was focusing on medical or state government funded services," he said. "I saw signs that government paid services would decline with the graying of America and decided our focus should be on the private pay market." According to Tafa, this decision is one that paid off over the years; as many of Amada's competitors have struggled due to cuts in Medicare and Medicaid.
In 2007 Tafa partnered with an old college friend and football teammate, Chad Fotheringham, who he made president of his company. Shortly thereafter, they branded the business "Amada Senior Care" and it quickly became the largest and most successful senior care company in Orange County.
Because of his success, Tafa decided to franchise his business model and partnered with veteran franchisors out of San Clemente, California to do so. The franchisors had extensive experience building successful international franchises, including Play N' Trade (a video game retail store similar to GameStop) and others. Amada now has 10 franchisees in seven different states; including California, Oregon, Washington state, Colorado, Nevada, Texas and Kansas – and is expecting to have over 20 by the end of 2013.
Tafa says he is honored to receive the award, and said Amada will continue to uphold its reputation for senior advocacy as it continues its expansion.
Since 2007, San Clemente, California based company Amada Senior Care has enriched lives by providing compassionate non-medical in home care and by guiding families through the many senior housing options available for assisted living. For more information on Amada Senior Care, please call (949) 54-AMADA or visit http://www.amadaseniorcare.com.