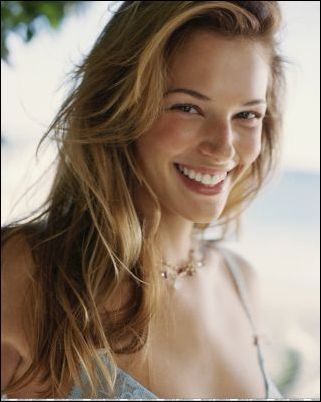 Return to House on Haunted Hill
Los Angeles, CA (PRWEB) March 20, 2007
ProjectThunder launches AmandaRighetti.com to be the number one source for new and exclusive content for Amanda Righetti. Designed especially for entrainment industry to see Amanda's news and press information. The site will also cater to Amanda's fans that are searching for information and images on search engines like Yahoo and Google.
Righetti a seasoned actress has been most noted in her roles with Fox's O.C. and being voted one of most attractive woman by FHM magazine in 2004 and 2005. Righetti's roles in entertainment include Actress in television and film, Producer and Model. Righetti has worked with Alexa Davalos, Dave Annable, Will Estes, Chyler Leigh, and Sean Faris who later praised her work in an exclusive FOX interview. Righetti's other television appearances include "CSI," and HBO's "Entourage." Righetti has also been featured in the men's magazine FHM in the Oct, 2004 and Nov, 2005 editions.
The new site will include exclusive information on Amanda's upcoming appearances in the new ABC's "Marlowe" and her upcoming role in "Return to House on Haunted Hill". The new AmandaRighetti.com was developed by ProjectThunder uses the cutting edge .Net technology and provides access for Amanda's team to upload and keep the content fresh on the site.
The site will includes:
1. Righetti's official biography
2. Press registration
3. New photo galleries
4. Featured pictorials
5. Current Amanda news
6. Streaming Flash Video
Members of the Press who register on the site will automatically be entered to win an autographed photo of Amanda Righetti.
Come see the new Amanda Righetti web site for yourself.
Amanda Righetti Site
Amanda Righetti Gallery
Amanda Righetti Press
Amanda Righetti Bio
About ProjectThunder
ProjectThunder is dedicated to positioning itself as the leader in e-commerce technology applications offering world class e-commerce and web solutions through quality partnerships. An engineering company with business intellect, ProjectThunder, Inc. was founded in 2004 and is based in Tarzana, CA.
###