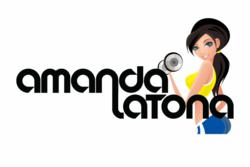 Self-distribution is now available to anyone, no matter how technically savvy or famous.
Las Vegas, Nevada (PRWEB) August 20, 2012
Louis C.K. made national news last year by releasing his comedy special exclusively on the web for $5. His fans saved more than $20 per video and at $5 per download, Louis still made millions.
Louis C.K. beat the system at its own game. No longer the underdog, others like Aziz Ansari have successfully followed suit. Self-distribution is now available to anyone, no matter how technically savvy or famous.
Amanda Latona is an IFBB Bikini Pro with 14 first place trophies to prove it. On the hit FOX dating show The Choice, Superman actor Dean Cain, chose her as his date. Superman, who is known as the man of steel, may have met his match in Amanda. In Amanda's latest video, she shows off her booty of steel.
Amanda shares her training secrets in her latest 16-minute video, "Miracle Butt Workout." It is featured exclusively at http://www.Amanda-Latona.com. Like Louis C.K., Latona is going direct to her market. She self-funded, produced, and launched her own video giving her total control of the process, including pricing.
"Controlling the process from start to finish has been the best part for me," said Amanda Latona. "I was able to focus on creating a great workout video that was affordable for everyone. Women always ask me what they can do at home to get a great butt. This video will definitely improve any booty no matter what your level of fitness."
Latona set another first. She is using a "paywall" to sell her video. Instead of using a traditional shopping cart like PayPal, Latona exercised her technical muscle by partnering with PayWall, Inc. PayWall has developed an innovative system that gives Latona tremendous flexibility to both market and monetize her content across numerous platforms.
"What I love about PayWall is how fast it is to access my video. I looked into PayPal and shopping carts, but it took too many steps to get to the download page. With PayWall, you can literally access the video in seconds not minutes. Plus, they did everything for me," explains Latona.
Latona is breaking new ground in the fitness world. She is changing the way fitness professionals make money. By creating and distributing her own video, she is opening the doors for others to copy this exciting business model.
"Amanda is a true innovator," says Jim Trevino, CEO of PayWall, Inc. "She had a vision of selling her video without the hassles of using a traditional shopping cart. We were able to customize her PayWall and create a unique buying experience for her customers."