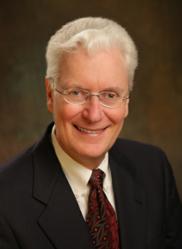 Acquiring Coinstar would enable Amazon to move into physical retail without the margin-killing HR overhead of managing of human clerks and salespeople
Seattle, WA (PRWEB) June 19, 2012
Retail giant Amazon will acquire Coinstar, the technology leader in automated vending kiosks--that's the prediction from leading tech M&A firm Corum Group. Corum Senior Vice President Jon Scott, and Elon Gasper, Corum Vice President and Director of Research, made the case for this unprecedented call during the June 14 Tech M&A Monthly webcast, which will be rebroadcast on June 21.
"Major tech companies are moving into retail, and retailers are moving into tech," noted Scott, citing Microsoft's recent move to buy into the new Barnes & Noble spinout that will include the latter's Nook E-reader and college bookstore unit—another recent M&A event predicted by Corum. Gasper also cited Walmart's acquisition of Kosmix to create Walmart Labs, and Apple's ongoing retail success as other examples of this "bricks and clicks" strategy.
Acquiring Coinstar would enable Amazon to move into physical retail without "the margin-killing HR overhead of managing of human clerks and salespeople", added Scott, and to leverage its recent surprise acquisition of robotics company Kiva, providing a retail jumpstart on a secure channel for Kindle and other high margin items, like its accessories and Amazon published books – simple items that could be dispensed like DVDs.
"This is the reason I started this company," noted Corum CEO Bruce Milne after the webcast. "To bring together the best and brightest in the industry, who watch the trends, watch for opportunities, and can find these unique value propositions that can be found in the M&A market. We bring them to attention of viewers as a service. Moreover, this it's a way for us to demonstrate how Corum's expertise helps our clients, software and related technology company owners and investors, by finding opportunities for them and developing unique selling propositions to approach buyers with."
Addressing that aspect further during the webinar Q&A, Scott pointed out that "many of our transactions occur with buyers the seller has never heard of. It's imperative in the current tech M&A market to do a broad, global search in order to achieve an optimal outcome."
About Corum Web Events
Corum Group, the global leader in tech M&A, hosts a monthly webinar, Tech M&A Monthly, featuring up-to-date content and statistics reflecting both the M&A market of the last month, and a perspective on industry trends. Webcasts feature guest speakers, including acquisition executives from companies like Google, Microsoft, and HP, as well as private equity investors, and executives from recently acquired companies. Regular segments include the Corum Index, business valuations, panel discussions, and Q&A. The June report also included an interview with Reggie Bradford, CEO of Vitrue, whose pending sale to Oracle was recently announced, a report from Casual Connect Singapore from Corum's Jim Perkins, and field reports on Corum activity around the globe There is no charge to register for the webinar, at http://webex.mergersandacquisitions.com.