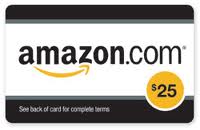 A 30.3 percent increase for Cyber Monday was experienced in 2012 compared with previous years.
Dallas, Texas (PRWEB) November 28, 2012
Amazon is the largest online retailer in the United Sates according to sales data. IBM has reported in its November 27th online article that a 30.3 percent increase for Cyber Monday was experienced in 2012 compared with previous years. The iTrustNews.com team has picked up and published a review of this story and has learned that a majority of Amazon sales apart from its Kindle and accessories is Amazon gift cards sold by this retailer.
The overwhelming holiday sales have helped more people to shop on Amazon thanks in part to the purchase of holiday gifts cards from this retailer.
According to media reports, over 18 percent of holiday shoppers used a mobile device to shop for the Christmas season. This data is up over 70 percent compared to sales made in 2011.
iTrustNews.com reported that Amazon announced that it has doubled sales of its Kindle tablet series compared with 2011 data although no sales figures were announced.
The iTrustNews.com team has covered the entire 2012 Black Friday and Cyber Monday shopping season with informative price lists and buyer's guides to help consumers that are purchasing online. These helpful reviews are part of a larger expansion to the iTrustNews.com website that now includes reviews of popular products and the best sources to find them online.
The Amazon gifts cards that are offered online allow a person to place as little as $20 on the card to shop online. This low price point is one reason for the surge in the amount of gift cards requested at Amazon according to iTrustnews.com.
According to Amazon, many different types of cards are available for specific products that are sold online. Gift cards can purchased in different colors, for special occasions and for instant downloads online. This is compared with average gift cards sold by some retailers that can only be redeemed for in stock purchases that require shipment or in-person pickup.
The iTrustNews.com website is expected to monitor the offerings and special deals at Amazon through the holiday season. The new review of Amazon gift cards is expected to help holiday shoppers that make purchases entirely online. A new YouTube video has been created at this link https://www.youtube.com/watch?v=5lH4eLKo3nI.
About iTrustNews
The iTrustNews website offers product reviews, consumer reports and other helpful information to help online and offline shoppers to find the best deals online. This media company also reports independent news that is syndicated to hundreds of media outlets online. The iTrustNews company started in 2011 and has grown its company operations in the past 18 months. A team of editors, writers and researchers contribute to the stories that are now accessed by thousands of readers each week that visit the iTrustNews website.