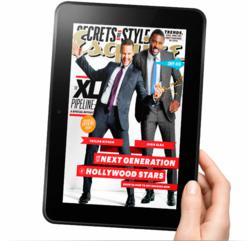 The fixed price points of $159, $199 and $299 respectively can change depending on where consumers make purchases online.
Houston, Texas (PRWEB) December 15, 2012
iTrustNews.com has followed the trends and sales patterns of the Amazon Kindle this year. The media company has released a new article that details information about the performance of this tablet in 2012. The sales success achieved during the holiday season for Amazon is expected by many to boost the market share for this retailer. The 2013 year is also expected to increase competition in the tablets industry.
Kindle was one of the first tablets released in 2007 and the trend has caught on with other manufacturers. Some of these manufacturers include Samsung, Coby, Google and Microsoft. As the 2012 Christmas sales are still in effect, the first quarter 2013 sales are expected by many to report a large increase in sales of the Kindle brand of tablets, according to iTrustnews.com. 
The increase in Wi-Fi connection still remains one of the factors that attract consumers to the Amazon brand. A reported 40 percent increase over earlier models is now allowing faster downloads at home as well as inside of public buildings. This faster connection provides easier access to download the millions of songs and videos now accessible through the Kindle Fire series tablets. 
The iTrustNews.com article now published online is one of many that have been released for the holiday season. Hundreds of retailers have been sampled since the November start of the shopping season to help detail which retailers have the lowest pricing. The fixed price points of $159, $199 and $299 respectively can change depending on where consumers make purchases online. 
The Cyber Monday and Black Friday success in the tablet industry helped Amazon to report its series as the most gifted online for the Christmas season. Last minute shoppers that are searching for a deal for tablets could benefit from accessing the newly published article to help serve as an easy to read online reference and price guide. 
Two price drops have happened this for the Fire series of tablets and one more is expected before the holiday season is over, according to iTrustNews.com.
About iTrustNews
The iTrustNews company has grown from its initial 2011 launch into a 21st century media company online. Through reporting news and consumer information, this website has become a trafficked resource by consumers online. The new product reviews and articles that are now syndicated to hundreds of media outlets are designed to bring discount information to the public. A talented staff contributes to the information that is located, researched and published online to ensure that all readers benefit from the iTrustNews publications.