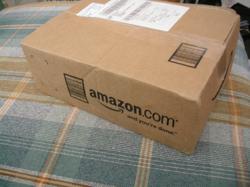 It all boils down to convenience at the end of the day -- Amazon provides automatic delivery, while Costco's has a full range of marked-down products.
EL SEGUNDO, CA (PRWEB) May 20, 2013
The U.S. Census revealed that in 2010, a family of four was estimated to spend $185.50 per week for a nutritious diet, an increase from the previous year. To help families bring down the cost of food and other household essentials, GoBankingRates explored two leading low-cost shopping options – Amazon and Costco -- to find out which retailer helps Americans keep more in their savings accounts.
The GoBankingRates report compares prices available through both Amazon Subscribe and Save and a Costco warehouse membership so shoppers can decide which service is best for them.
What Is Amazon Subscribe and Save?
Amazon Subscribe and Save is a program launched in 2007 that offers discounts on items typically sold in bulk. In addition to a reduction in costs, the program offers free shipping.
Lower costs are available through a subscription agreement, which allows members to have specific items automatically shipped every one to six months. Additionally, participants in the program pay no upfront fees to subscribe and only need to pay for items when they are shipped.
While there are similarities between Amazon Subscribe and Save and a membership to a wholesale club like Costco, the one clear exception is that Amazon subscribers don't have to worry about placing orders, as they are placed automatically.
Amazon "Subscribe and Save" Pros:

No upfront fees
Benefit of Amazon free shipping
5-percent discount on subscribed purchases
Save 15 percent on entire order when you receive five or more subscriptions on monthly delivery day
Cancel subscription at any time (no commitments, obligations or fees)
On the other hand, the rise of bulk membership warehouses, such as Costco, means similar savings are available from brick and mortar retailers as well. GoBankingRates reveals the benefits Costco members receive in exchange for an annual membership fee.
Costco Member Advantages:
Option to purchase items in person or online
Wider variety of items available
No restrictions on purchase dates
Highly competitive prices
Shipping and handling included in most costs
To help deal-hunters determine which option meets their needs best, GoBankingRates performs price comparisons alongside its findings that give shoppers perspective into the per-unit cost from each retailer.
"There are clear advantages to both discount options," says Jennifer Calonia, editor of GoBankingRates.com. "It all boils down to convenience at the end of the day -- Amazon provides automatic delivery, while Costco's has a full range of marked-down products."
For questions about this guide or to speak with Jennifer Calonia, please use the contact information below.
About GoBankingRates.com
GoBankingRates.com is a national website dedicated to connecting readers with the best interest rates on financial services nationwide, as well as informative personal finance content, news and tools. GoBankingRates.com collects interest rate information from more than 4,000 U.S. banks and credit unions, making it the only online rates aggregator with the ability to provide the most comprehensive and authentic local interest rate information.
Contact:
Jaime Catmull, Director of Public Relations
GoBankingRates.com
JaimeC(at)GoBankingRates(dot)com
310.297.9233 x261
###
Source: Census, "2012 Statistical Abstract of the United States: Food Costs and Prices," 2012.
(Photo Credit: Aurelijus Valeiša via Flickr Creative Commons)