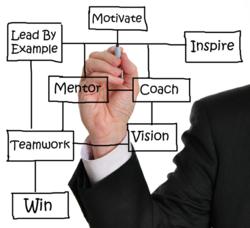 I've earned over $90,000 in Amazon affiliate commissions
Atlanta, GA (PRWEB) September 28, 2011
Entrepreneur, Chris Guthrie has had multiple successes in his attempts at earning money online, but his most notable success thus far is earning more than $90,000 through the Amazon affiliate program. He stated "I've earned over $90,000 in Amazon affiliate commissions" and he showed proof of the income over a 24 month time period.
Attend his upcoming webinar training program to discover a few simple and creative tips on achieving success through the Amazon affiliate program. The webinar will discuss a variety of useful topics regarding affiliate marketing, which include how to create a proper amazon affiliate link on your blog, how to create an amazon affiliate link faster and easier than usual, and other topics focused on increasing your earnings as part of the Amazon affiliate program.
Throughout the webinar, Chris Guthrie will go over exactly what he did to achieve huge success in the Amazon affiliate program. On top of successes, Guthrie will also discuss failures to help newcomers avoid making similar mistakes while still benefiting from the lessons gained through Guthrie's experience.
Guthrie will also address little-known, exclusive information about how to succeed in the Amazon affiliate program. These tips include how to earn a higher commission percentage from sales, which Amazon affiliate link converts best for your blog, and how to earn commission on foreign visitors. This discussion can save you a lot of time and effort going through the trial and error process to figure out the most effective tricks for earning a high Amazon affiliate commission.
Learn more about the free webinar training and check for available times at http://webinarmanagement.com.
Media contact:
Robert Griffin
404-474-0203
press(at)webinarmanagement(dot)com
###