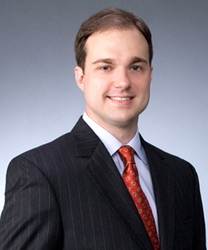 As soon as we saw what their platform could do, we knew it was imperative to make it available to our clients.
Winter Park, FL (PRWEB) July 23, 2008
Leading web development firm and Ruby on Rails specialist Atlantic Dominion Solutions (ADS) today announced it has become a development partner to Morph Labs, maker of an elastic deployment and management platform for Ruby on Rails applications deployed onto the Amazon Web Services EC2 infrastructure. The addition of the Morph Application Platform enables ADS to offer clients a faster, easier, and less expensive way to deploy their Rails apps onto EC2 without any management overhead.
For organizations that need to launch a flexible, scalable app quickly but don't have the technology resources required to configure or manage an EC2 deployment, the Morph Application Platform is an ideal solution. By eliminating the need for custom configuration, the platform allows users to deploy a Rails app in less than 10 minutes. Once the app is up and running on EC2, the Morph platform allows it to be scaled up or down with a single click, and it also performs automatic backups to eliminate the possibility of data loss in the rare case of an infrastructure failure.
As a specialist in agile web development and Ruby on Rails applications, ADS regularly leverages the EC2 infrastructure to give clients the ability to scale their Rails apps on demand. By becoming a development partner to Morph Labs, ADS enhances their offering with a fast, hassle-free way to take advantage of EC2's benefits right away.
"We are extremely excited about partnering with Morph Labs," said Atlantic Dominion Solutions CEO Robert Dempsey. "As soon as we saw what their platform could do, we knew it was imperative to make it available to our clients."
"The scalability of EC2 is fantastic," Dempsey continued, "but configuring and managing the deployment can require time and resources that not every organization has. With the Morph platform our Rails customers can get their apps up on EC2 in minutes and start enjoying its flexibility without any management overhead or technical resources."
ADS builds scalable, database-backed Rails applications for organizations of all sizes and provides several management services for deployments on Amazon Web Services. Now adding an efficient solution for the organizations that don't want to manage the deployment at all, Dempsey says the company expects its new partnership to create a powerful new channel for increasing its customer base for application development.
"For clients that have a time-sensitive app to launch and don't need a lot of options to configure, it's really the perfect answer."
About Atlantic Dominion Solutions
ADS is a leading-edge web development firm that specializes in using Ruby on Rails to build advanced, scalable, database-backed applications for organizations of all sizes. Based on custom requirements, ADS creates forward-thinking and user-focused applications that can be deployed quickly, scaled easily, and maintained with minimal time or effort. ADS is a vanguard in enhancing Rails platforms with Amazon Web Services and, along with visionary web applications, ADS also provides data warehousing and data mining, graphic and interactive design, and business and technical consulting.
ADS is perpetually active in the web development community and the company's founder and CEO Robert Dempsey is a frequent speaker at Ruby on Rails conferences nationwide. He is currently scheduled to be a featured speaker at this summer's Ruby Hoedown (August 8-9 in Huntsville, AL). Learn more about the Ruby Hoedown. For more information about ADS, please visit the main site of Atlantic Dominion Solutions.
About Morph Labs
Morph Labs is the leading provider of Platform as a Service (PaaS) that virtualizes the application environment through the use of open source technologies to simplify the deployment, delivery, and management of web based applications. Morph Labs uses virtual infrastructures including Amazon Web Services to provide a truly elastic environment for web applications that can be instantly provisioned and seamlessly scaled.
Morph Labs is a global company with headquarters in Cebu City, Philippines with additional in-country operations in Manila along with Los Angeles, California and Austin, Texas in the U.S.A. For more information, please visit Morph Labs.
###