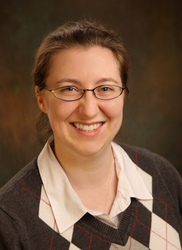 Amber has done a great job assisting Corum's research department in helping client companies, many of which are located around the world, to achieve their M&A objectives
Bothell, WA (Vocus) June 5, 2010
Corum Group Ltd., the global leader in M&A services, specializing in serving software and information technology companies worldwide, announces the promotion of Amber Stoner to the position of Senior Research Analyst. Stoner will continue to lead the buyer research objectives function from Corum's Seattle-area headquarters office in Bothell, WA.
"Amber has done a great job assisting Corum's research department in helping client companies, many of which are located around the world, to achieve their M&A objectives," said Dougan Milne, Director of Research for the Corum Group. "Amber has been very successful in marshaling Corum's resources. Her natural area of focus is developing target buyer lists for clients - both domestic and international - which is at the very core of the Corum process. We are excited to realize the further value Amber can bring to the team and to our clients, where she has had a direct hand in numerous successful M&A transactions."
Amber joined Corum Group in 2005 after career experience that included serving as Assistant Manager of a regional sales office for a direct sales company and a position in the research department of the Evergreen Aviation Museum. She earned her B.A. in History from Linfield College.
About Corum Group - Headquartered in Seattle and Zurich, with offices in seven other countries, for over 25 years Corum Group has set the standard for success in software mergers and acquisitions. Corum has completed over US $6 billion in M&A transactions spanning 6 continents, and its research department not only prepares client buyer target lists but also educates the industry with special conferences such as Selling Up Selling Out and its monthly Tech M&A webcast.
That research staff, with the industry's leading researchers, writers and valuators, supports Corum's M&A advisors, who are experienced former technology CEOs themselves. The company has spent more than $20 million to build and maintain the world's largest and most in-depth buyer database. This knowledge repository combined with Corum's industry expertise and experience ensures consistent, unequaled success in client engagements. See http://www.corumgroup.com
# # #