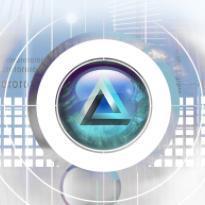 The major players are on board and staking out territory in the competitive landscape. Yet, the demand is now large, and the barriers-to-entry are still low, so new suppliers are entering the market at a steady pace
Seattle, WA (PRWEB) January 8, 2009
According to a new report by Ambient Insight, despite the current financial crisis, the US demand for Mobile Learning products and services is growing at a five-year compound annual growth rate (CAGR) of 21.7% and revenues topped $538 million in 2007.
"2008 was the tipping point for Mobile Learning in the US," reports Sam S. Adkins, Chief Research Officer for Ambient Insight. "In the last 12 months all the major educational publishers have launched mobile content. There has also been an explosion of new technology products. In 2008, Mobile Learning went mainstream."
The report, called, "The US Market for Mobile Learning Products and Services: 2008-2013 Forecast," analyzes expenditures by eight buyer segments: consumer, corporate, state and local government, federal government, PreK-12, higher education, non-profits, and healthcare.
A free Executive Overview is available at: Ambient Insight.
"In spite of the recession, the leading indicators point to a healthy demand for Mobile Learning products," comments CEO Tyson Greer. "This report provides extensive examples of competitors, products, and buying behavior. This kind of data is indispensable in recessionary business environments. The current market offers significant revenue opportunities for suppliers."
The analysis includes a five-year forecast for ten types of packaged content, four types of services, and three types of technology. The demand for packaged content is growing by 25.8%, the demand for services is growing by 36.2 %, and demand for technology is growing by 7.6%.
"The major players are on board and staking out territory in the competitive landscape. Yet, the demand is now large, and the barriers-to-entry are still low, so new suppliers are entering the market at a steady pace," adds Adkins. "Clearly, the product is recession resilient and the market creation phase for Mobile Learning is over."
About Ambient Insight LLC
Ambient Insight is an integrity-based market research firm that uses predictive analytics to identify revenue opportunities for suppliers. We are unique. We are dependable. We are precise. We put research into practice. Visit us at: http://www.ambientinsight.com .
For more information on this research, please contact:
Sam S. Adkins, Chief Research Officer
Ambient Insight LLC
360-805-4298
# # #