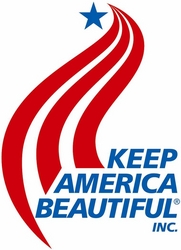 Recycling has meaningful implications for energy conservation, natural resources protection, and ultimately reducing Greenhouse Gas emissions
Stamford, CT (Vocus) November 13, 2009
Recycling. It's the easiest way that all individuals, businesses and institutions can have a significant impact on the environment. Most of us are doing it, but we could – and should – be doing more.
This weekend, America Recycles Day will be emphasizing that point. Nearly 750 local organizers have registered 2,375 events online at americarecyclesday.org. Thousands of organizations are being enlisted to participate in events from coast to coast, reaching millions of Americans with educational messages, drop-off programs, electronics collections, and more.
Visitors to AmericaRecyclesDay.org and event attendees are also being encouraged to take the Recycling Pledge – committing personally to recycle more in the coming year. There, you can also calculate the environmental impact of your recycling efforts using the online "Conversionator" tool.
"Recycling has meaningful implications for energy conservation, natural resources protection, and ultimately reducing Greenhouse Gas emissions," said Matthew M. McKenna, president and CEO of Keep America Beautiful, Inc. "By celebrating America Recycles Day we are spreading the word that we all have a responsibility to support recycling through our daily choices and actions, including purchasing products manufactured from recycled materials."
November 15 is also a day for Americans to collectively celebrate our successes. The nation's composting and recycling rate rose from 7.7 percent of the waste stream in 1960 to 17 percent in 1990 and is currently hovering around 33 percent. Curbside recycling access has grown significantly over the same period.
Our efforts are making an impact. According to the U.S. Environmental Protection Agency, the amount of energy saved last year alone from our combined recycling efforts (aluminum and steel cans, plastic and glass containers, newsprint and corrugated packaging) was equivalent to the amount of gasoline used by almost 11 million cars, or the amount of electricity consumed by 17.8 million Americans in a year.
To find out what's happening in your area, or to take the "Recycling Pledge," visit americarecyclesday.org and search the state-by-state listings. There are many opportunities for everyone to get involved.
About Keep America Beautiful, Inc.
Keep America Beautiful, Inc., established in 1953, is the nation's largest volunteer-based community action and education organization. With a network of nearly 1,000 affiliate and participating organizations, Keep America Beautiful forms public-private partnerships and programs that engage individuals to take greater responsibility for improving their community's environment. To learn more about Keep America Beautiful, go to http://www.kab.org.
# # #