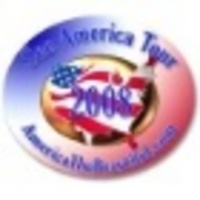 In the wake of the events of September 11, I was disappointed to find that with all of the amazing video available, there were no video tributes to our nation's most cherished patriotic music. I (we) have made a heartfelt commitment to produce new media which honors and celebrates the true spirit of America.
WAYNESVILLE, N.C. (PRWEB) March 4, 2008
In this stressful world of the diminishing dollar value, rising gas prices, falling housing values, and escalating international threats, many are easily distracted by the day-to-day madness of the world. Americans often overlook the beauties of this great country and the freedoms that we enjoy. The goal of AmericaTheBeautiful.com and "See America" is to film the stories of a great people in communities across America amidst amazing landscapes. The videos will focus on America's people who live, work and grow this diverse culture with freedom as the core ideal. The result will be a "See America Series" which shows that patriotism is alive and well in America.
"See America" will launch in July 2008. It will result in a broadcast quality video series suitable for cable and network distribution. Additionally, the "See America Series", will be available through web TV and retail outlets nationwide.
About AmericaTheBeautiful.com: Peter F. Smith, President and founder has created a strong web presence http://www.AmericaTheBeautiful.com which is dedicated to inspiring the hearts of all Americans with videos, photographic imagery, music, writings and gifts. The web site features "The Spirit of America - DVD" a collection of classic Americana music and video to celebrate the United States of America as the greatest country in the world.
"In the wake of the events of September 11, I was disappointed to find that with all of the amazing video available, there were no video tributes to our nation's most cherished patriotic music. I (we) have made a heartfelt commitment to produce new media which honors and celebrates the true spirit of America." Peter F. Smith, President