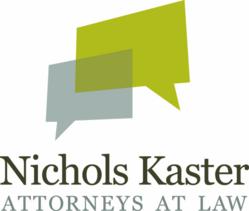 The employees worked overtime both before and after the reclassification and nothing about their job duties changed.
Atlanta, GA (PRWEB) February 27, 2012
On February 17, 2012, former employees of AmericaHomeKey, Inc. ("AHK") employed as "closers", "funders", and "mortgage underwriters," filed a putative nationwide collective action in federal court in the Northern District of Georgia. In this action, the employees seek to recover overtime pay they are due, alleging that AHK misclassified them as exempt employees, paying them a salary and no overtime pay. The Complaint alleges that in approximately February 2011, AmericaHomeKey reclassified its closers, funders, and mortgage underwriters from exempt from the federal overtime laws to non-exempt (i.e. overtime eligible) and started paying overtime, but failed to pay Plaintiffs for all of the overtime hours they worked before the reclassification occurred. The Complaint seeks to recover these back wages on behalf of the named Plaintiffs and all other "similarly situated" employees who worked as closers, funders, mortgage underwriters, or other similar positions. This is not the first overtime action brought by employees of AHK claiming they were unlawfully denied overtime compensation. In August 2011, AHK's loan officers filed an action against the company, alleging that they too were misclassified as exempt employees and improperly denied overtime pay. AHK is a Texas corporation, headquartered in Dallas, and operating in numerous states across the country, including Georgia. AHK provides home financing via the internet and through its branch offices, offering FHA, VA, Conventional and other types of loan products.
Plaintiffs' counsel Rachhana T. Srey stated, "the employees worked overtime both before and after the reclassification and nothing about their job duties changed. There is simply no legitimate reason for why AHK chose to withhold the employees' back wages."
Plaintiffs are represented by Rachhana T. Srey and Paul Lukas from Nichols Kaster, PLLP, which has offices in Minneapolis, Minnesota and San Francisco, California. They are also represented by John Sparks from Austin & Sparks, P.C. in Atlanta, Georgia.
This case is entitled: April Maner, et al v. AmericaHomeKey, Inc., Civ. No. 12-cv-00562-RLV. Additional information about the case is located at http://www.nka.com or may be obtained by calling Nichols Kaster, PLLP toll free at (877) 448-0492.
###