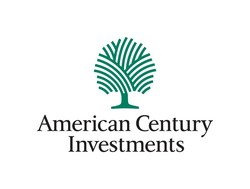 Given the current economic challenges and continued market volatility, investors and clients are actively seeking the perspectives of respected investment experts
Kansas City, Mo. (Vocus) October 7, 2010
Investors, clients and prospects seeking market commentary and insights from American Century Investments experts now have a new option. The investment management firm has launched a blog -- http://www.americancenturyblog.com --featuring authored content by the company's chief investment officers, portfolio managers, CFA charterholders and other investment professionals. Displayed in a familiar blog format, the expert commentary provides relevant content relating to the markets, investing and economic trends.
"Given the current economic challenges and continued market volatility, investors and clients are actively seeking the perspectives of respected investment experts," said Jennifer Sussman, director of online marketing and experience for American Century Investments. "The new blog provides a centralized, easy-to-use platform for accessing our proprietary content and insights, which we believe will help us enhance our customer relationships and better engage prospects and others interested in our unique investment point of view."
Despite recent growth in other forms of social media, blogs remain very popular with internet users. Digital media research and analysis firm eMarketer estimates that this year, 51 percent of internet users in the United States will read blogs at least monthly and by 2014, readership will rise to more than 60 percent, or approximately 150 million people.*
Standard features of the American Century Investments blog include weekly market recaps and analysis of significant economic events; quarterly insights from American Century Investments Chief Investment Officer (CIO) Enrique Chang and the six discipline CIOs; the ability to perform content searches by specific topics or keywords; and an interactive tool for rating the quality of blog content. The blog also has links to the company's primary website http://www.americancentury.com and Twitter account http://www.twitter.com/AmericanCentury.
American Century Investments is a leading privately controlled and independent asset management firm, committed to delivering superior investment performance and building long-term client relationships. Serving investment professionals, institutions, corporations and individual investors, American Century Investments offers a variety of actively managed investment disciplines through an array of products including mutual funds, institutional separate accounts, commingled trusts and sub-advisory accounts. The company's 1,300 employees serve clients from offices in New York; London; Hong Kong; Mountain View, Calif. and Kansas City, Mo. James E. Stowers Jr. founded the company in 1958 and serves on its board of directors. Jonathan S. Thomas is president and chief executive officer and Enrique Chang is chief investment officer. Through its ownership structure, more than 40 percent of American Century Investments' profits support research to help find cures for genetically-based diseases including cancer, diabetes and dementia.

eMarketer, August 2010 - The Blogosphere: Colliding with Social and Mainstream Media by Paul Verna; Estimates of U.S. Blog Readers, 2008-2014.
American Century Investment Services, Inc., Distributor
©2010 American Century Proprietary Holdings, Inc.
###